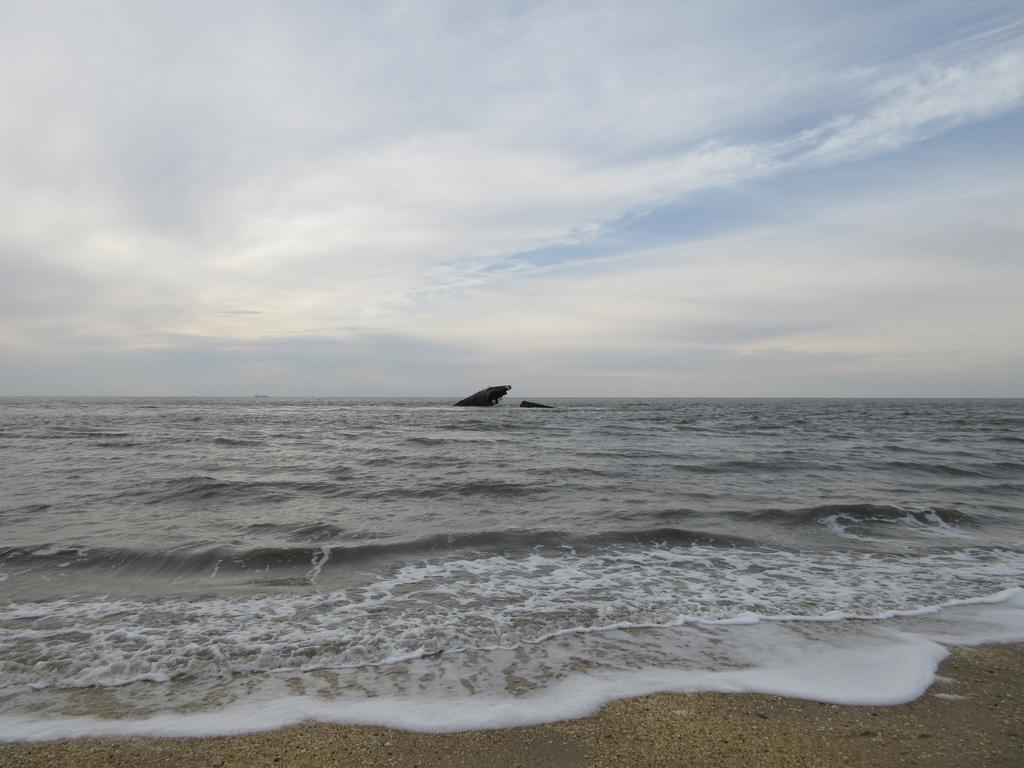 No, that's not a misspelling, at least on my part. The SS Atlantus, a WWI concrete ship (as in, a ship made of concrete) is slowly disintegrating just off Sunset Beach, on the west coast of Cape May. It's pretty cool.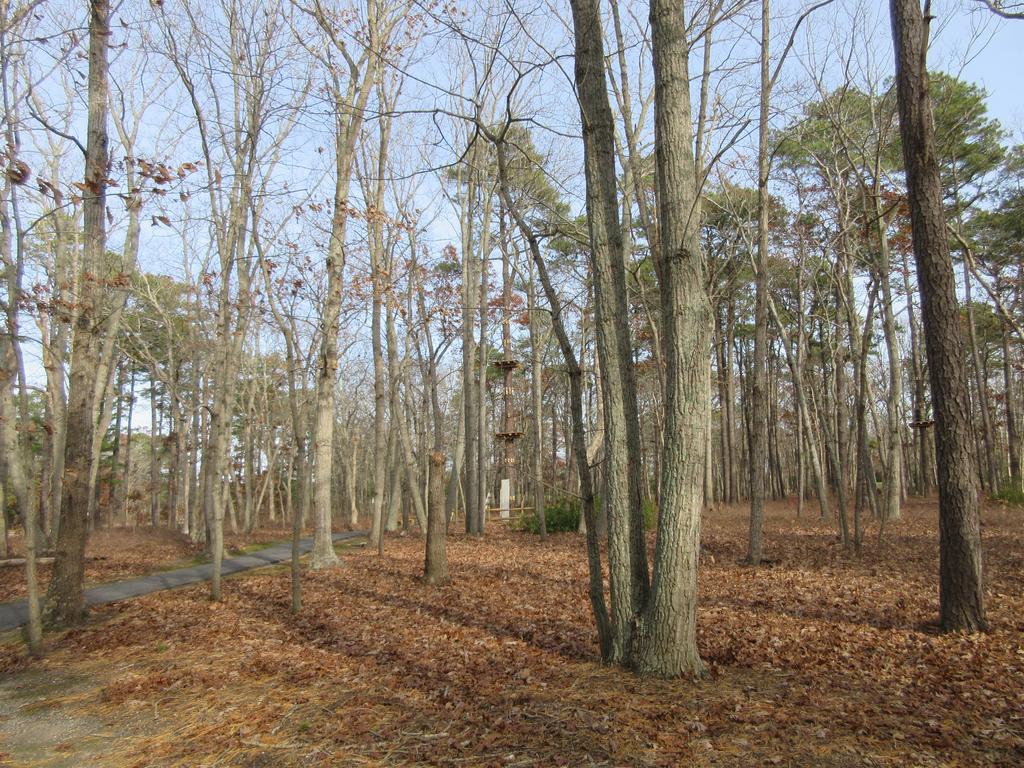 It was a chilly but otherwise pleasant day, so we decided to drive down to Cape May and take in the lights. First we stopped in Cape May Court House, which is the name of an area and not an actual courthouse. I mean, there's a courthouse there, but we didn't go to it though it's on the National Register of Historic Places and is probably pretty neat. We went to the Court House Diner and the Cape May County Park and Zoo. We inadvertently parked in overflow parking, on the park side, and got to walk past the ropes course. There was no one on it when we went in, though a gaggle of giggling kids were up in the trees on our way out.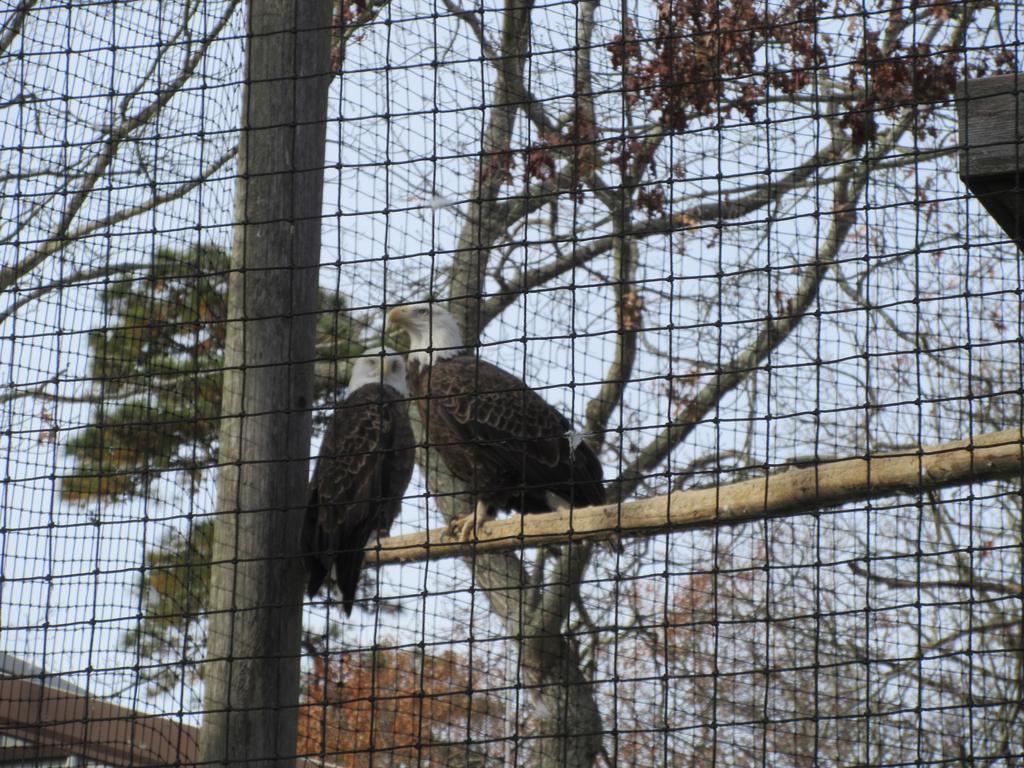 The zoo is free, but is AZA-certified and has successfully bred endangered species like their snow leopard. They have a lot of native species too, though, including these bald eagles with vision problems that could not be rehabilitated for release into the wild.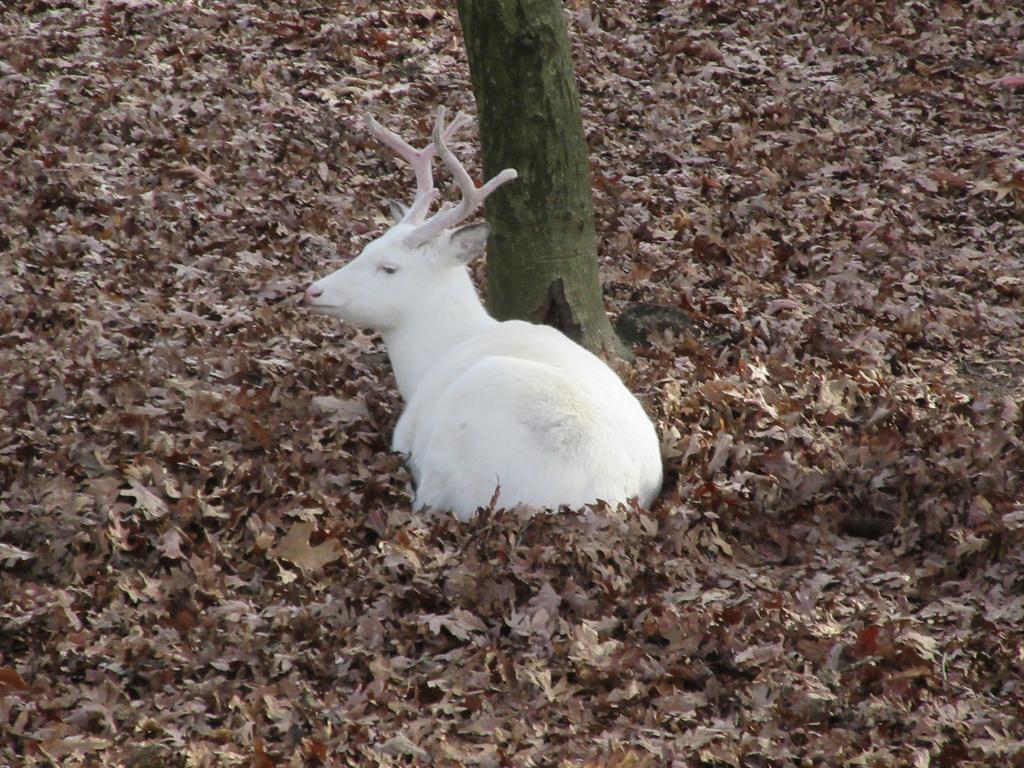 And a small herd of white (and piebald) whitetail deer.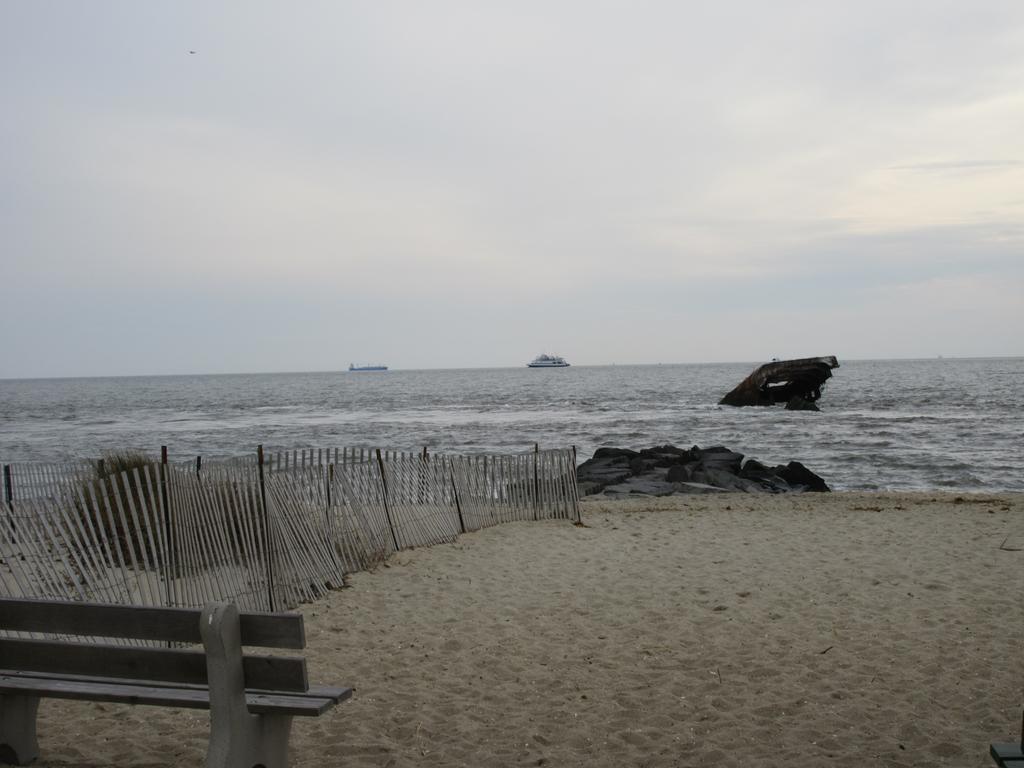 I had hoped we would see the Cape May Ferry, and one was indeed pulling out when we arrived at Sunset Beach. This is the mouth of Delaware Bay, so there is a lot more ship traffic than we see on the Atlantic-side beaches.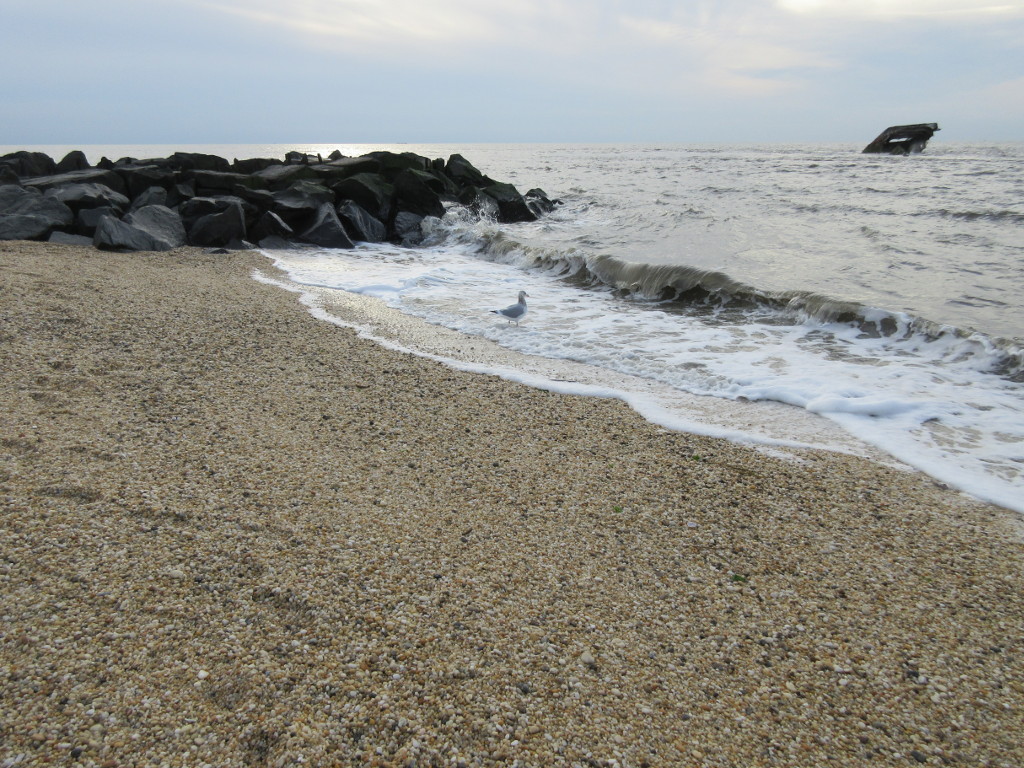 Aside from the wreck of the Atlantus, there are several reasons to visit Sunset Beach. It's positioned such that it catches river gravel coming down the Delaware, which is predominantly quartz. Much of that quartz is particularly clear, and can be polished and even faceted into "Cape May Diamonds." So despite it being pretty chilly down on the water, we did some beach combing.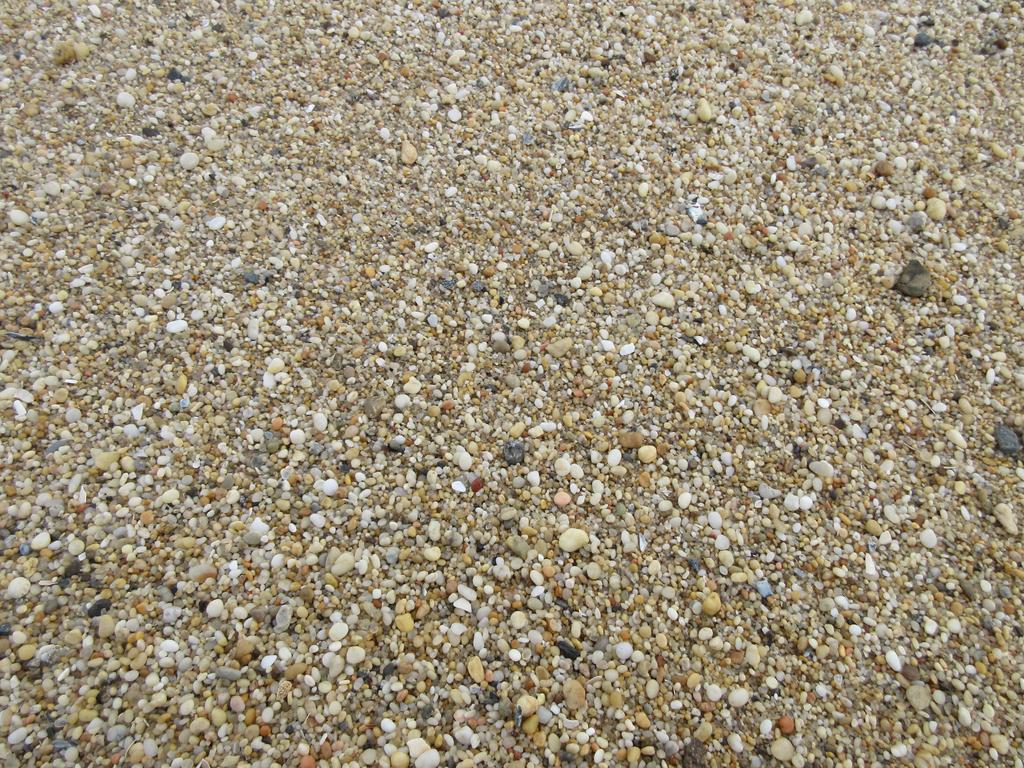 The tide was coming in, and we were far from the first to visit the beach, but we mostly stayed south of the jetty where the gravel is much sparser. Bonus: it's easier to walk on packed sand than on the deep gravel that makes up most of the beach.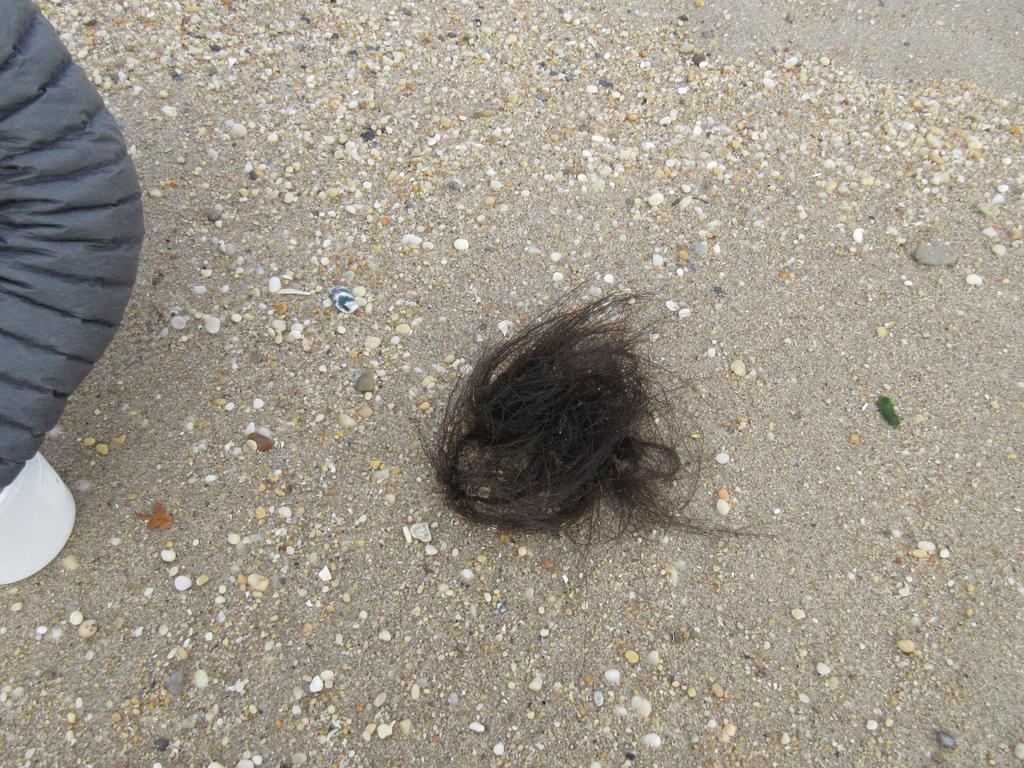 Also there's more interesting regular-beach stuff. I tried to get Nate to wear this seaweed on his head while I took a picture but he declined.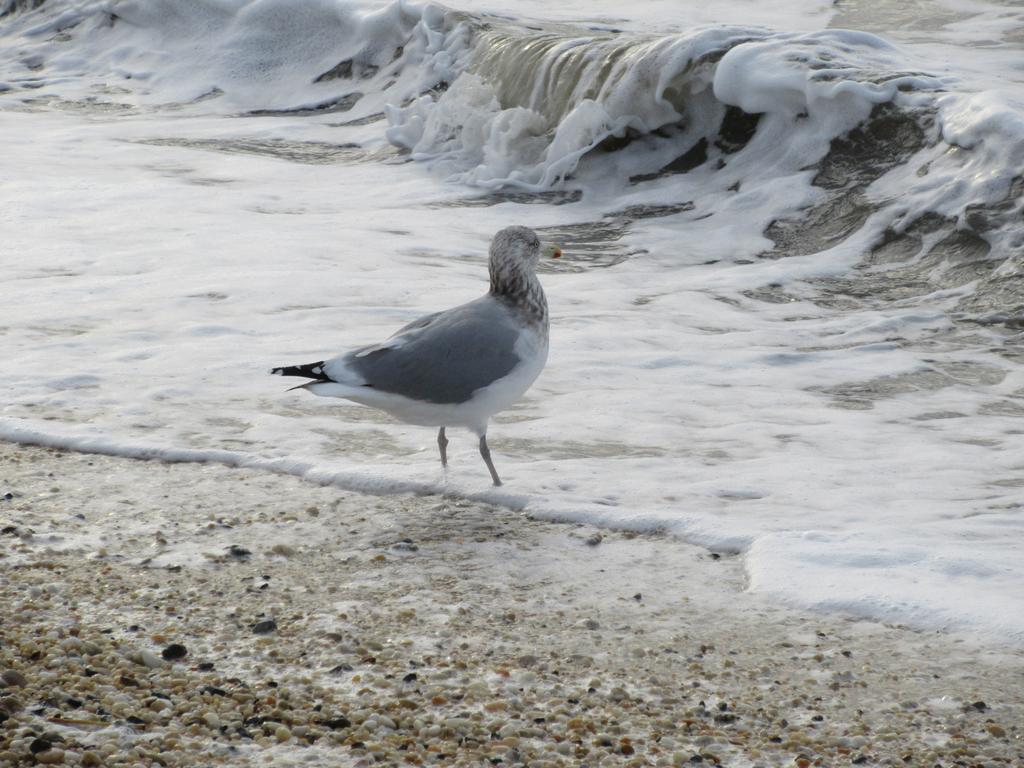 Laughing gulls are the ones that pester tourists, while ring-billed and herring gulls generally keep their distance. This one was hungry enough to be willing to ignore me as long as I ignored it, and worked the surf about fifteen feet from where I was poking through gravel.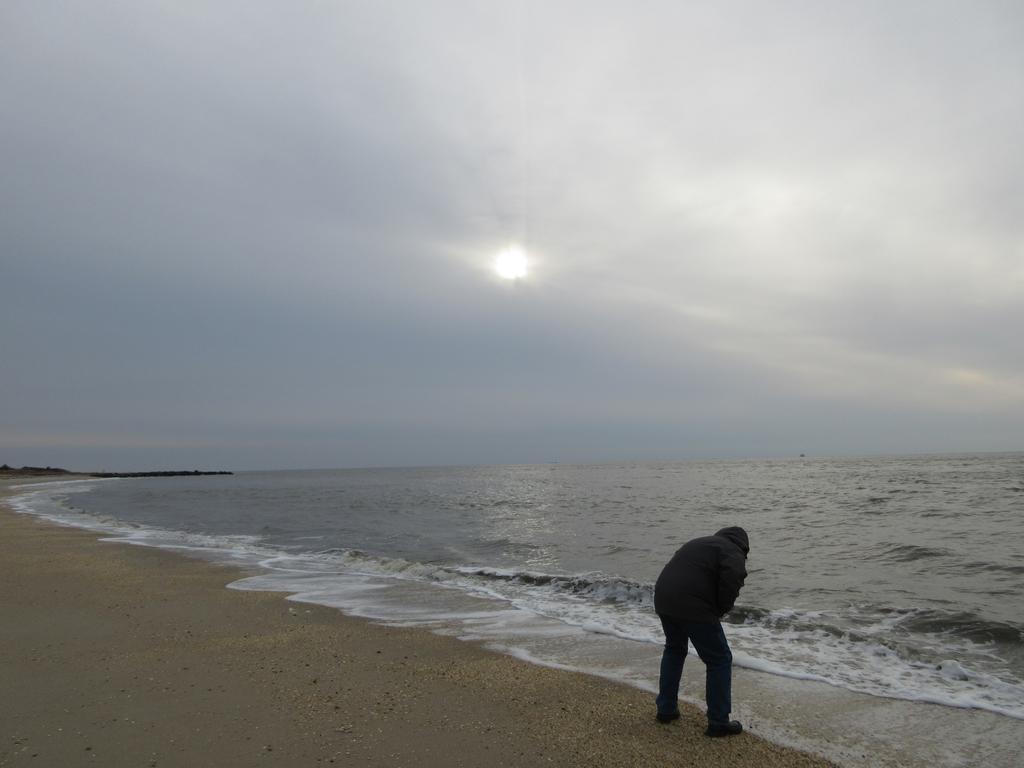 Because it's the southwest coast, this is a place where you can watch the sun set over the ocean (bay). Weather wasn't very cooperative, though, and we left before dark.
There's a lot more around there, but we were tired - a WWII-era fire control tower you can climb up in and pretend you're defending the mouth of the Delaware from German U-boats or something. We had planned to go to Cape May (the town) and look at the Christmas lights, but decided to settle for admiring the Victorians in West Cape May as we made our way back to the Parkway and home.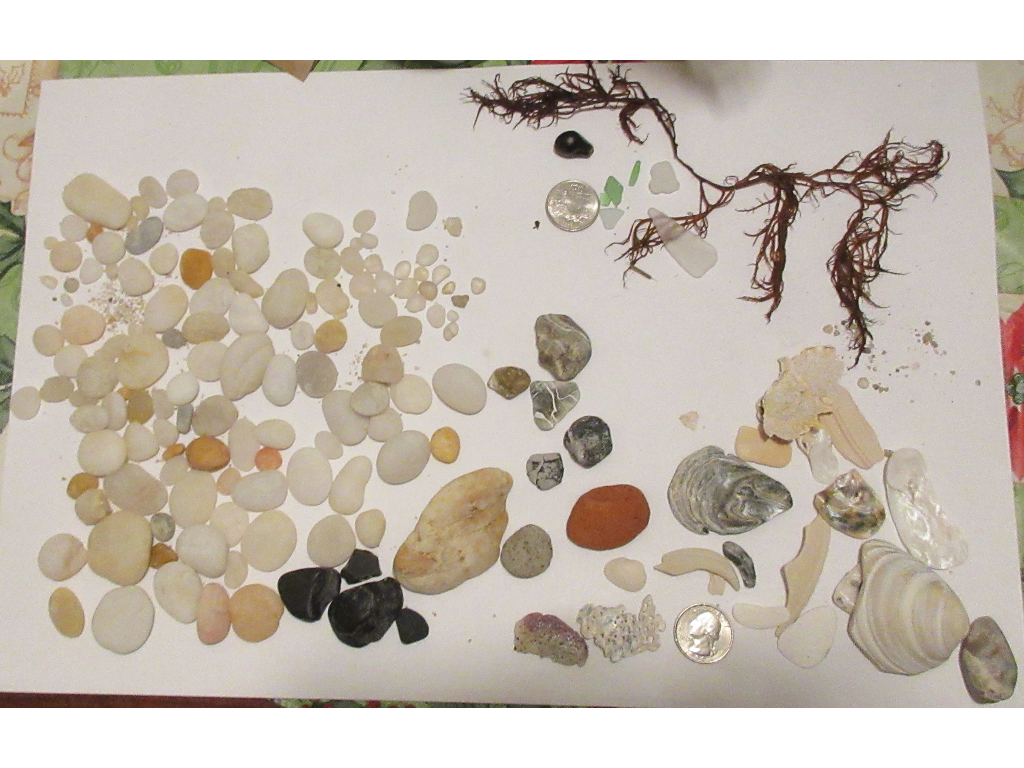 Most of what we picked up was smooth, rounded snow-white quartz. We'll have to dig out the rock tumbler and finish the polish on it, or just put it in the terrariums as it is. There's also some interesting veined stuff, and some sandstone, and some black rock that is whatever the jetties are made of. We also picked up some shells - fewer than what you'd see on the ocean-side beaches, but all tumbled and polished smooth.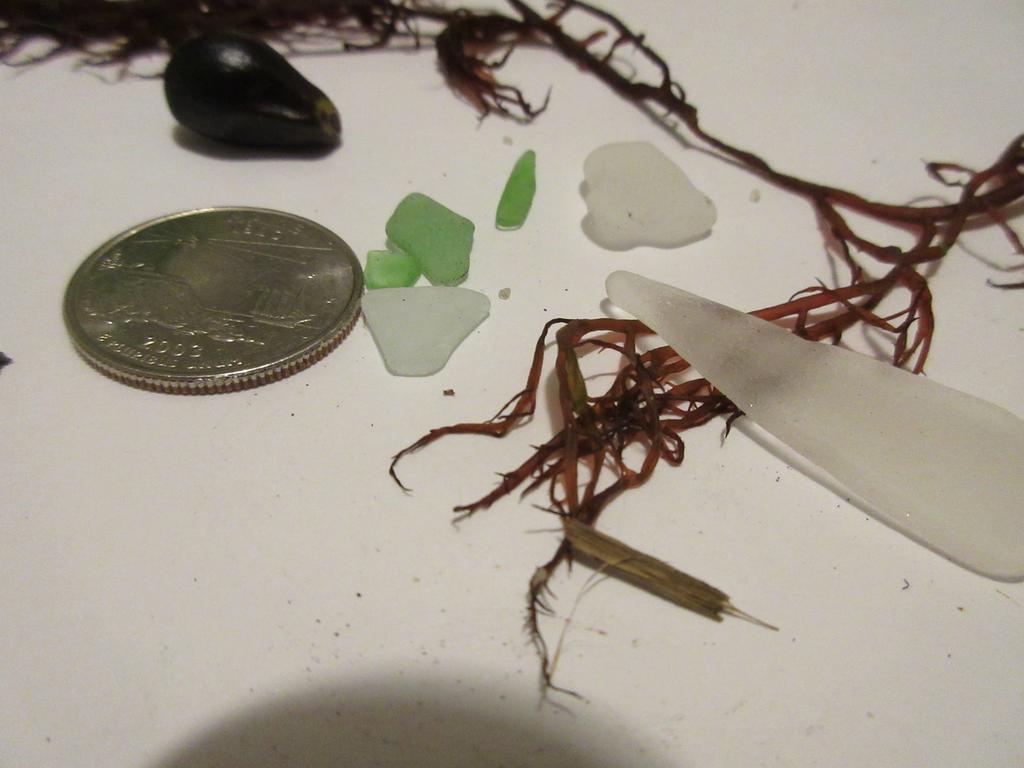 We also found our first beach glass. Carl found a (relatively) large piece of clear, and I found a few crumbs of green. I also picked up an interesting strand of seaweed and Nate found some kind of seed, though we don't know if it's from seaweed or from some plant that just happened to drop it into the water.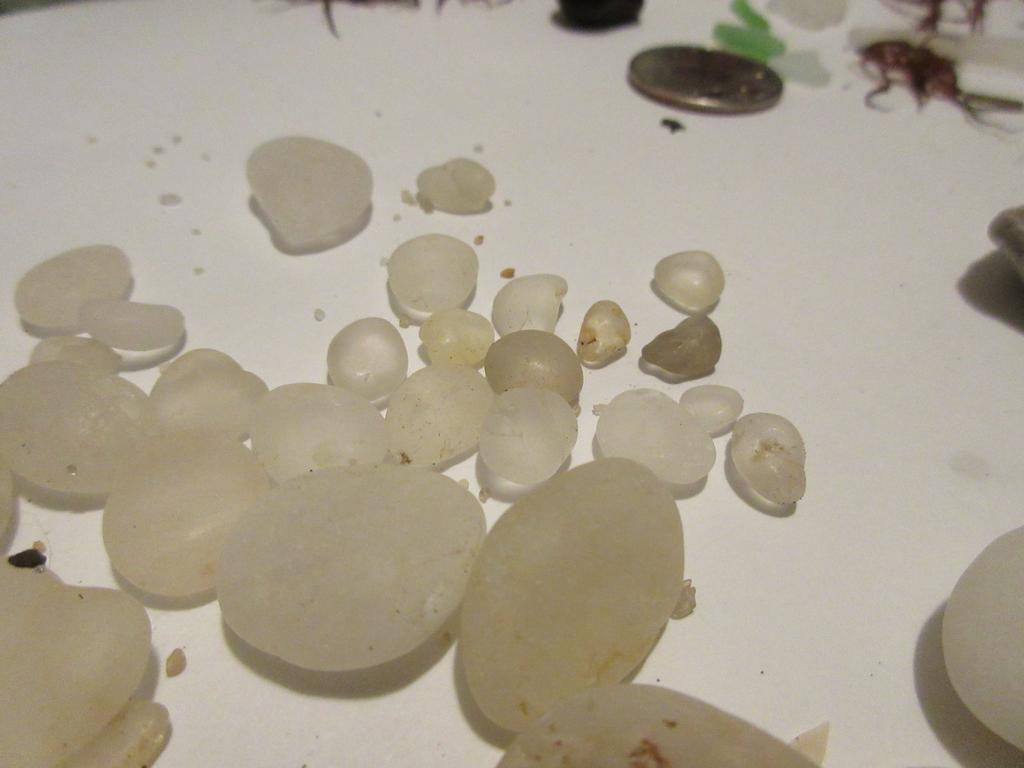 We also found some "diamonds," of varying degrees of clarity. Some will polish to a clear-glass look in a rock tumbler, others will be milkier. We'll have to go back sometime, properly timed with the tide, and collect a good tumbler-load worth.