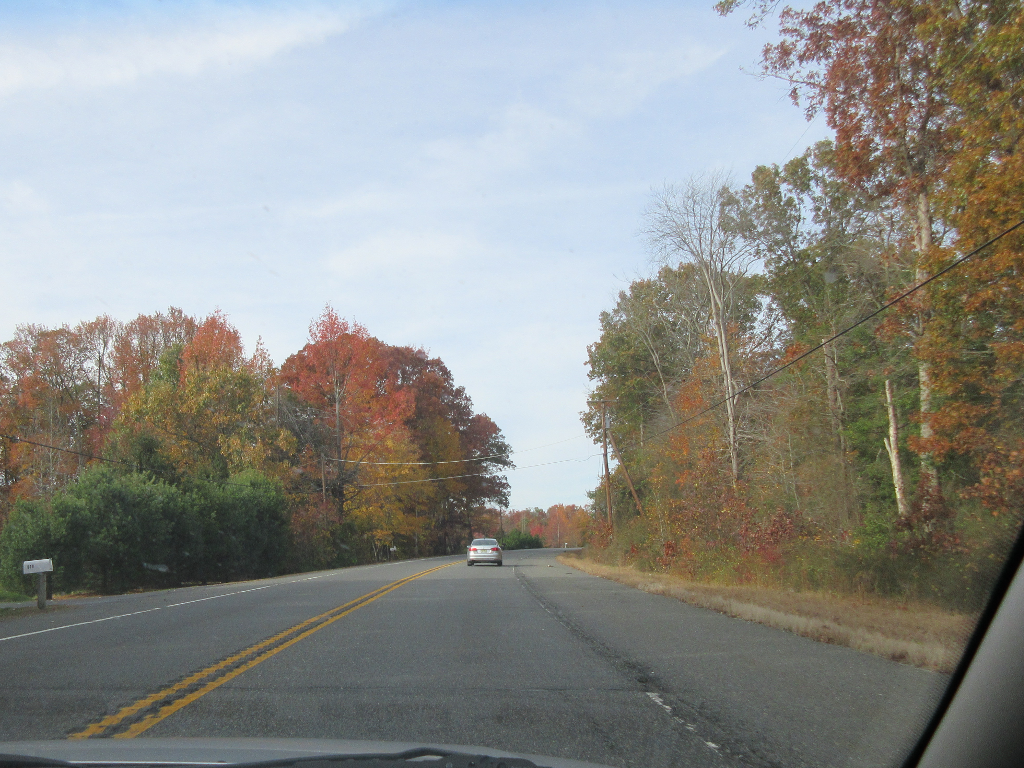 The leaves are just starting to pass their peak, so we took a day trip around Wharton Forest to check things out. Not that we really had to go anywhere - we are surrounded by trees that are pretty spectacular. But because South Jersey is flat, you pretty much only get the full effect where a road cuts through the forest. Ideally, we would cross the Delaware and visit someplace like the Lehigh Valley, where you can see a valley full of color. But Carl was on call, so we didn't want to take that long of a trip. That's okay - there's a lot to see around here besides trees.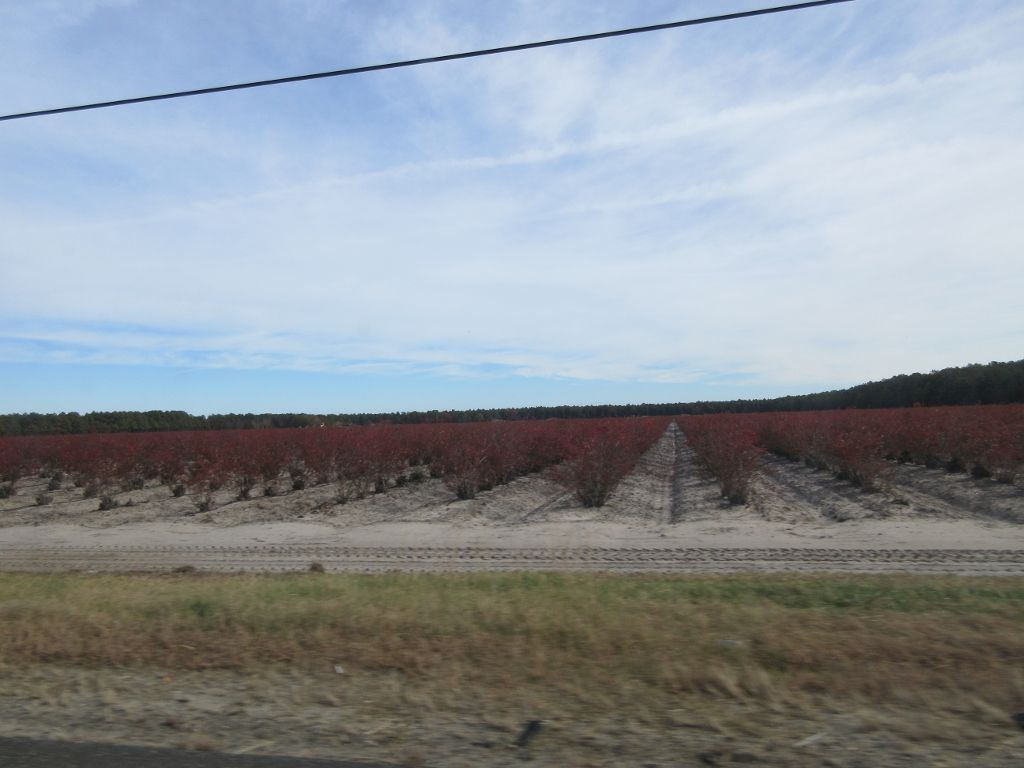 Blueberry bushes are easy to spot in the fall - they turn red.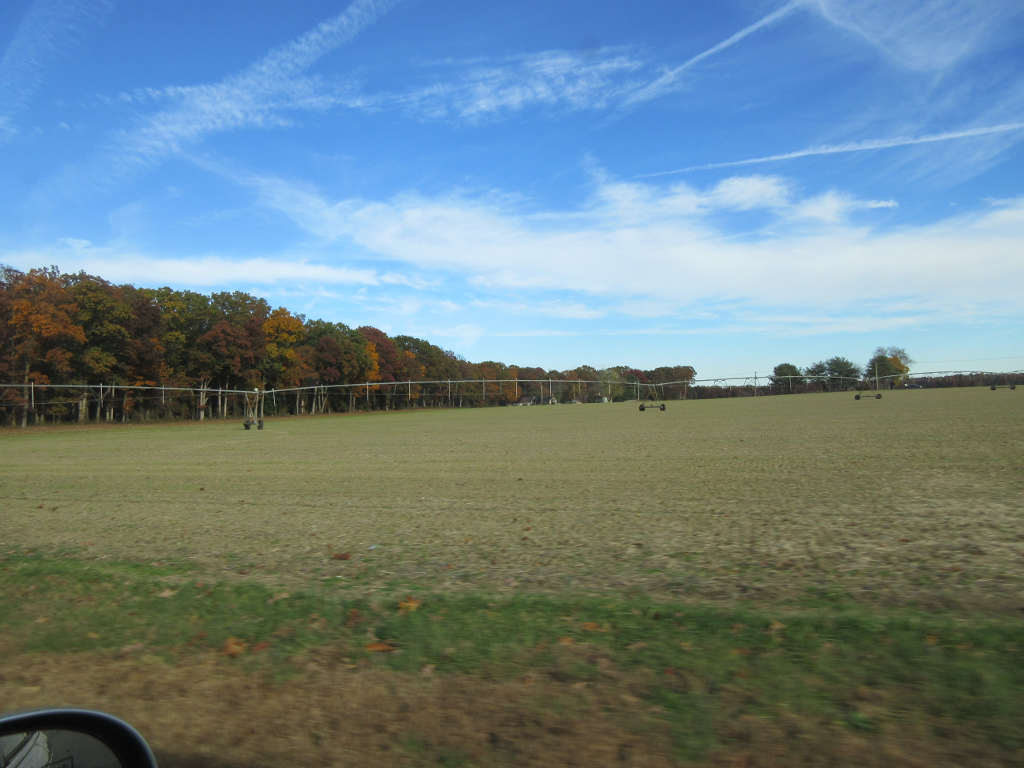 I don't know if this is just a cover crop or what - no winter wheat out here to my knowledge.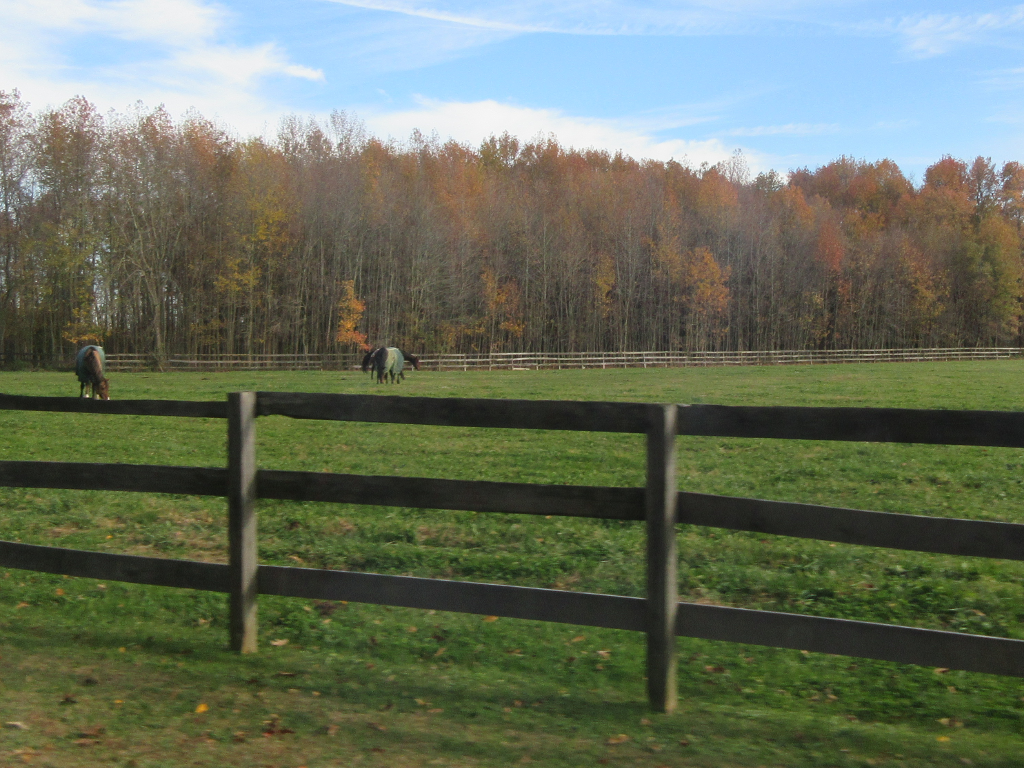 I read somewhere that NJ has the highest number of horses of any state. Maybe that was per square mile, though. There are a lot, though. Occasionally when I'm outside our place I hear the ones that live just down the street whinny.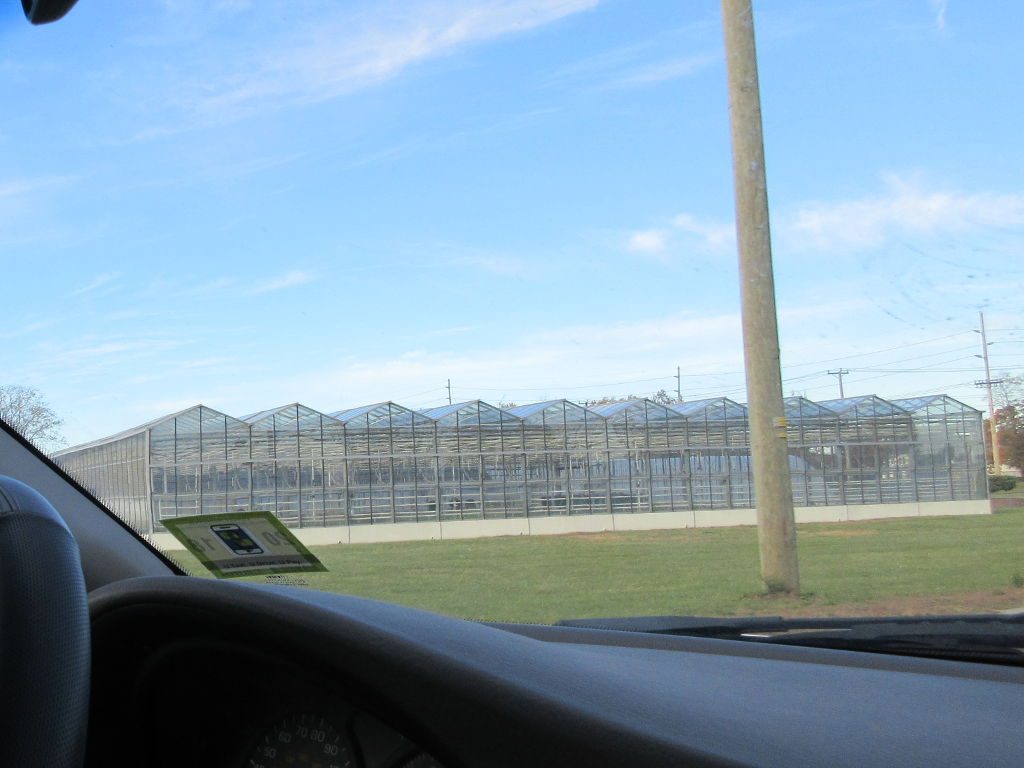 South Jersey grows a lot of flowers. I'm sure some of it has to do with climate being cooler and wetter than Kansas, but I see a lot more flowers used in landscaping, decoration, etc. here. I think this is the newest/fanciest greenhouse we've seen, though. Couldn't tell what was growing in it - this time of year, I'm guessing poinsettias.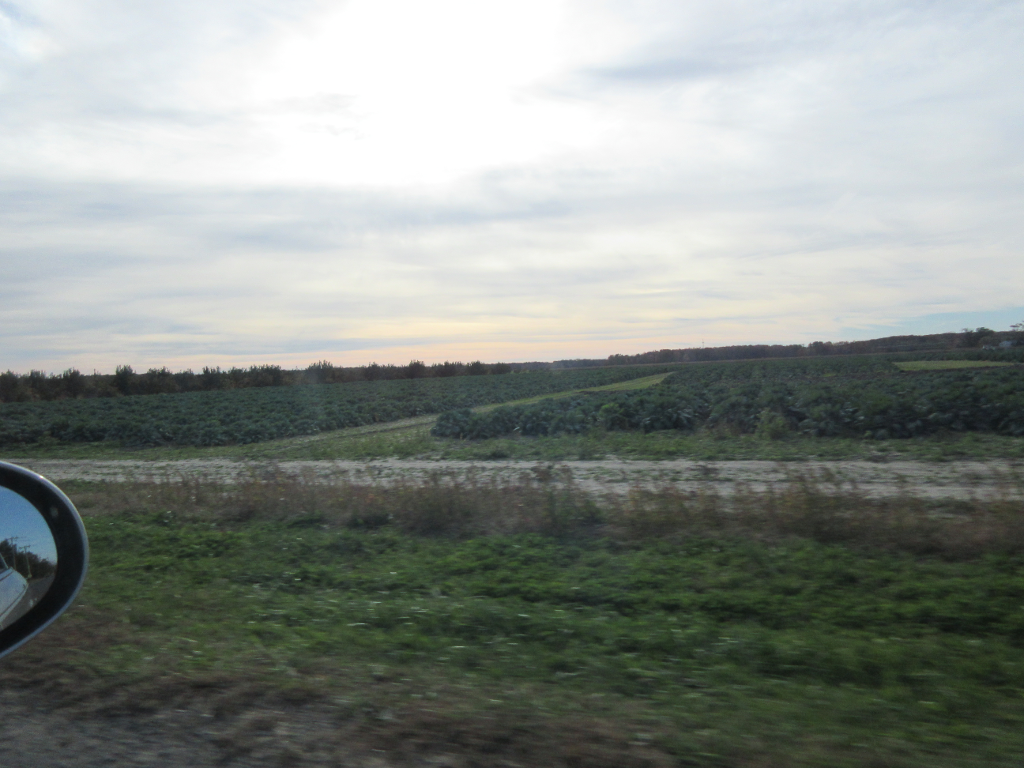 Still haven't gotten used to the fields around here being full of everything-but-wheat. I think these were three different varieties of kale.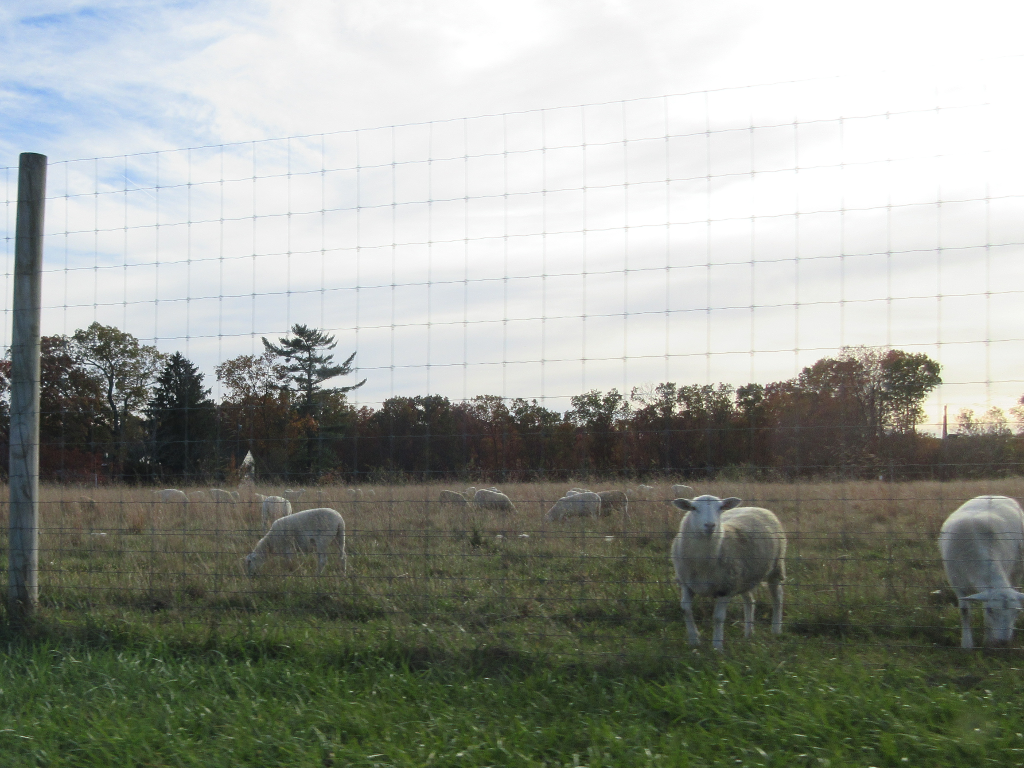 We also did a little sheep peeping. One sheep peeped us too.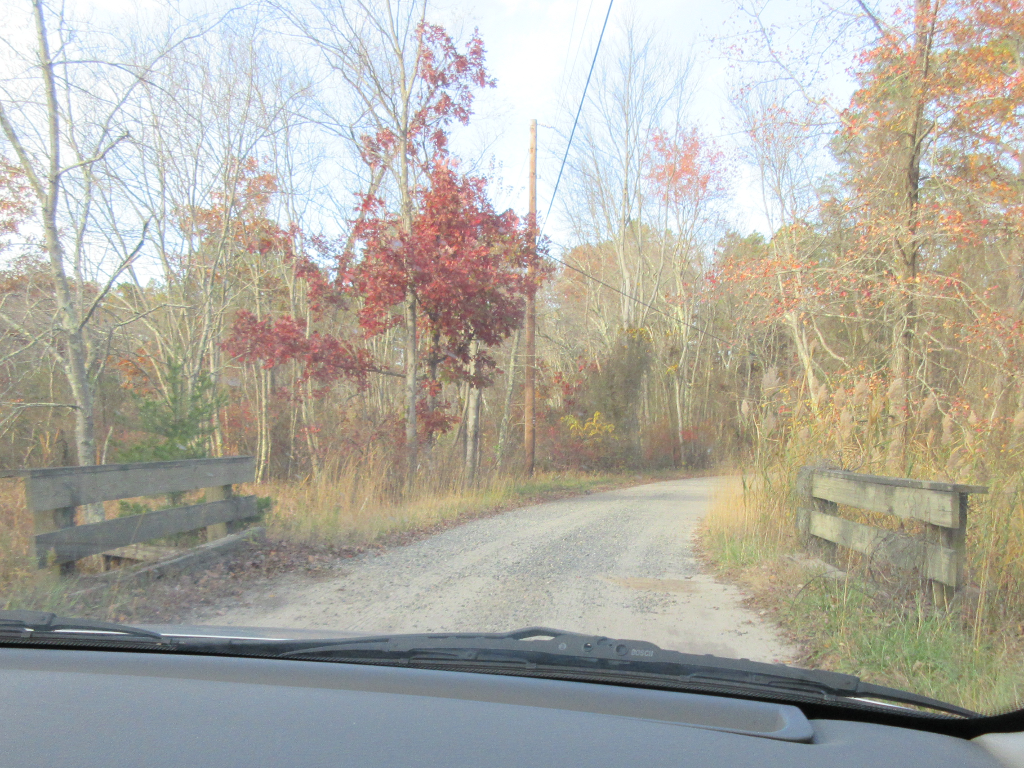 Eventually we ran out of pavement. This was okay.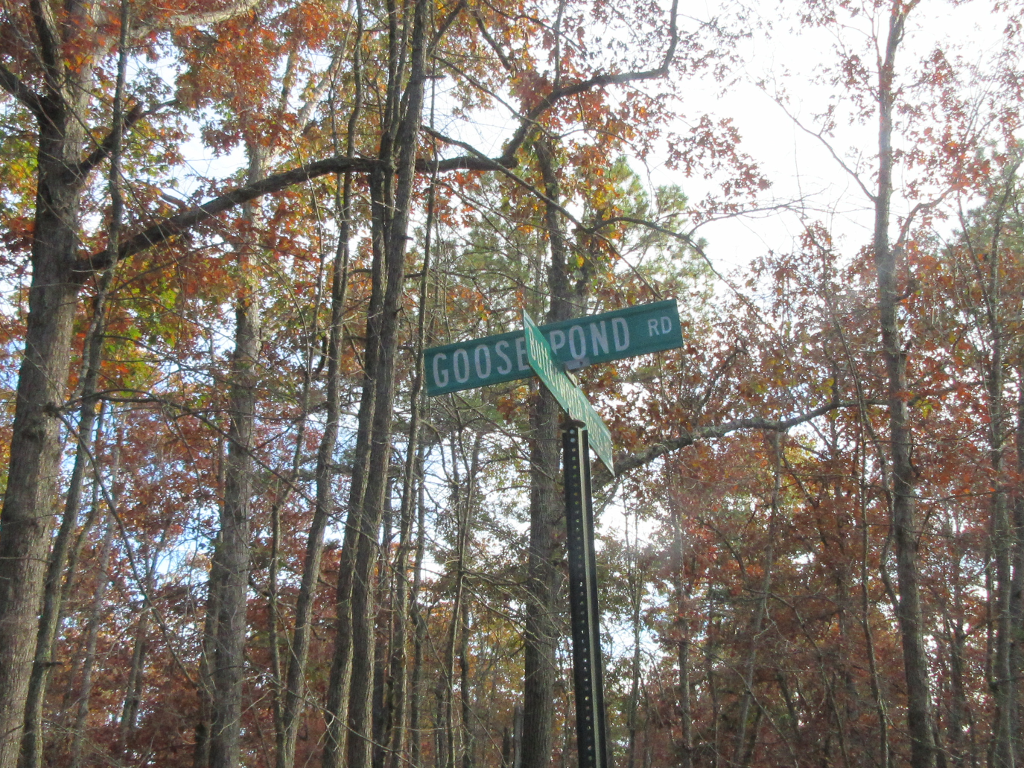 The street names are entertaining. This was the corner of Goosepond and Butterworths Bogs. The bogs were behind the trees so we couldn't see them. No sign of any geese nor a pond.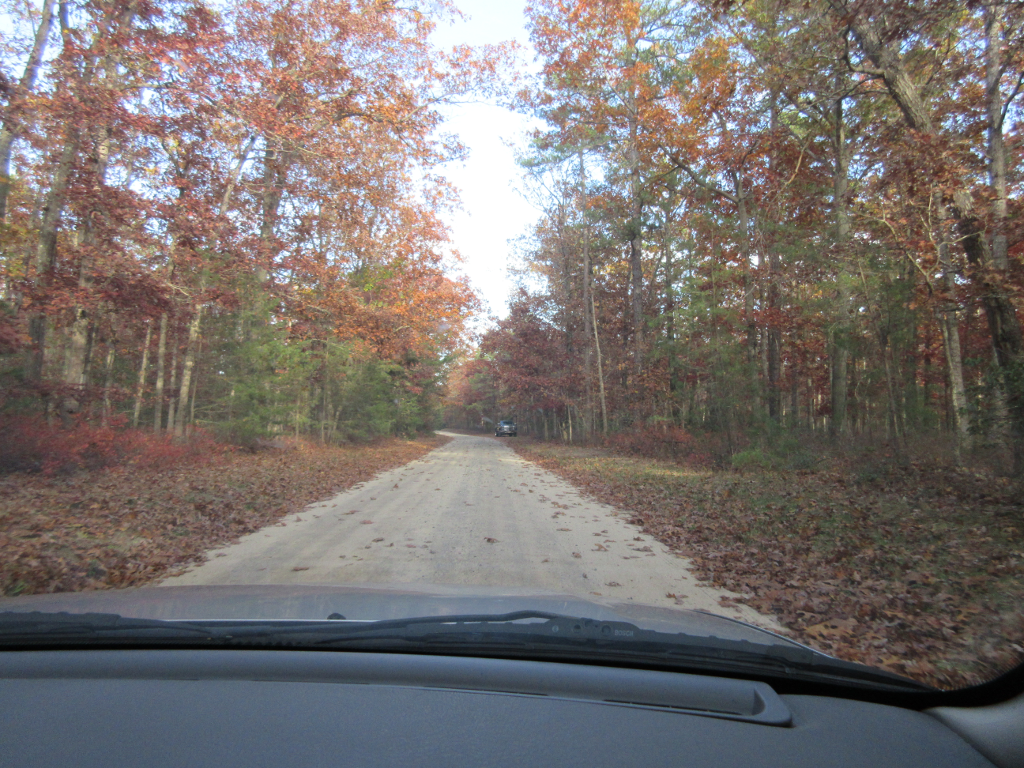 It's deer season (bow only, I think), so occasionally we passed pickups parked by the side of the road.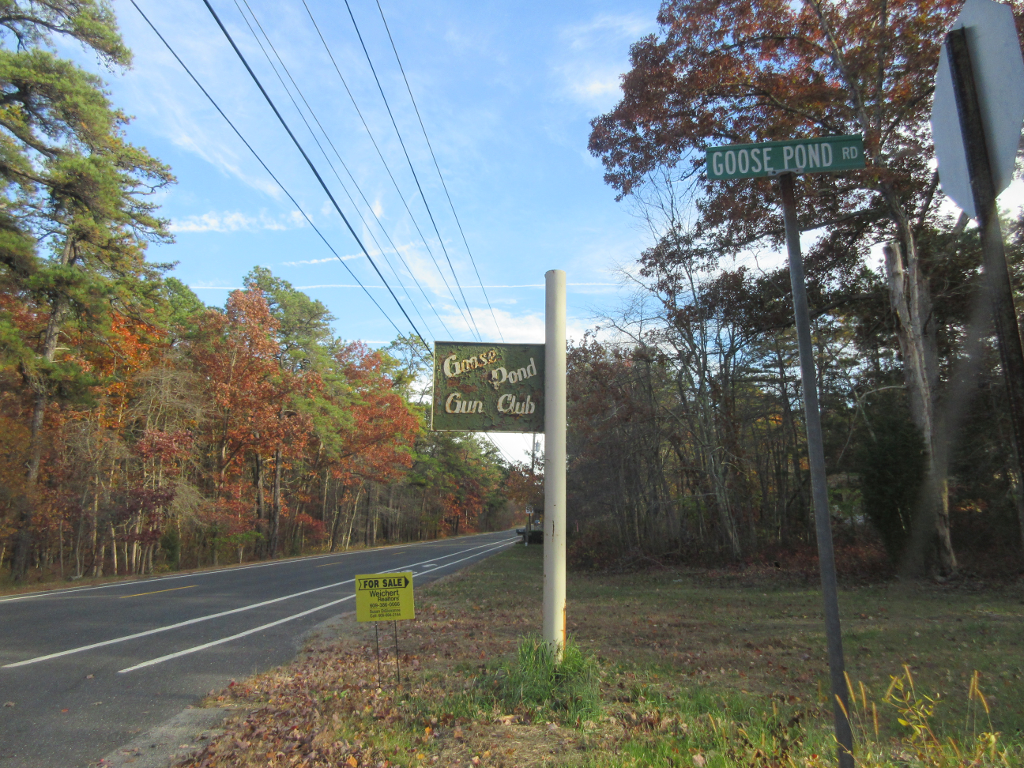 Jersey is very restrictive of where you can have firearms, so gun clubs are very popular. Come to that, clubs of all kinds are very popular: the volunteer fire brigades are very social, there are things like Sons of Italy and whatnot.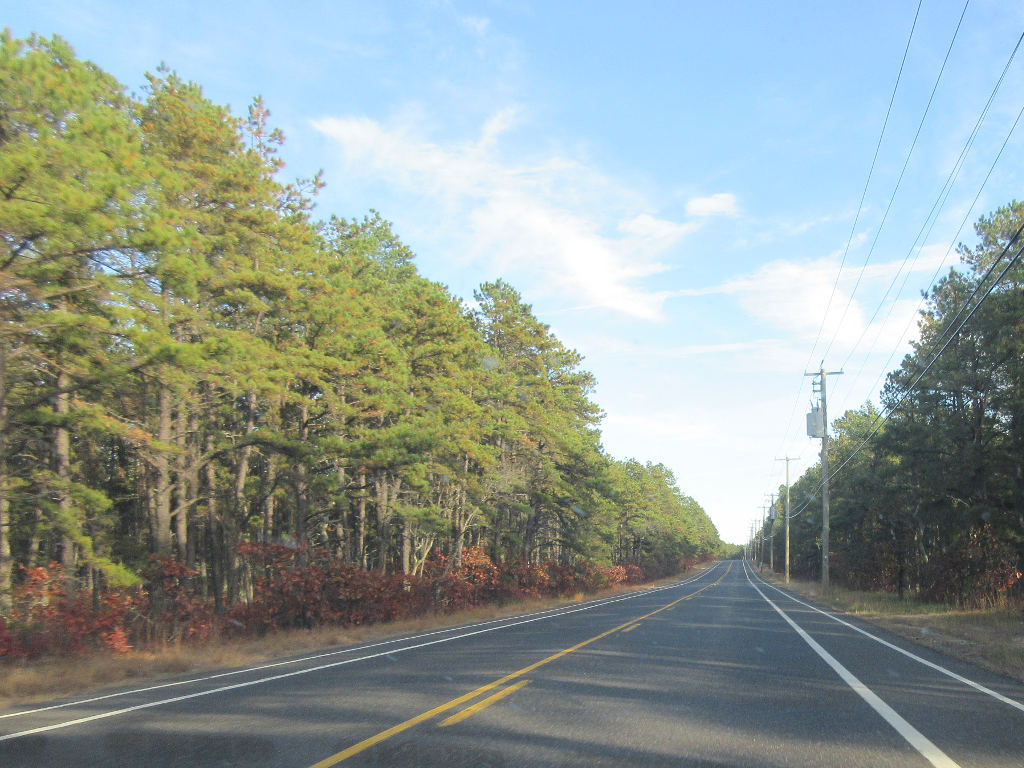 About the time Carl observed that there were sure a lot of oaks for a "Pine Barrens," we found the pines. Technically, the Barrens are an "oak-pine forest."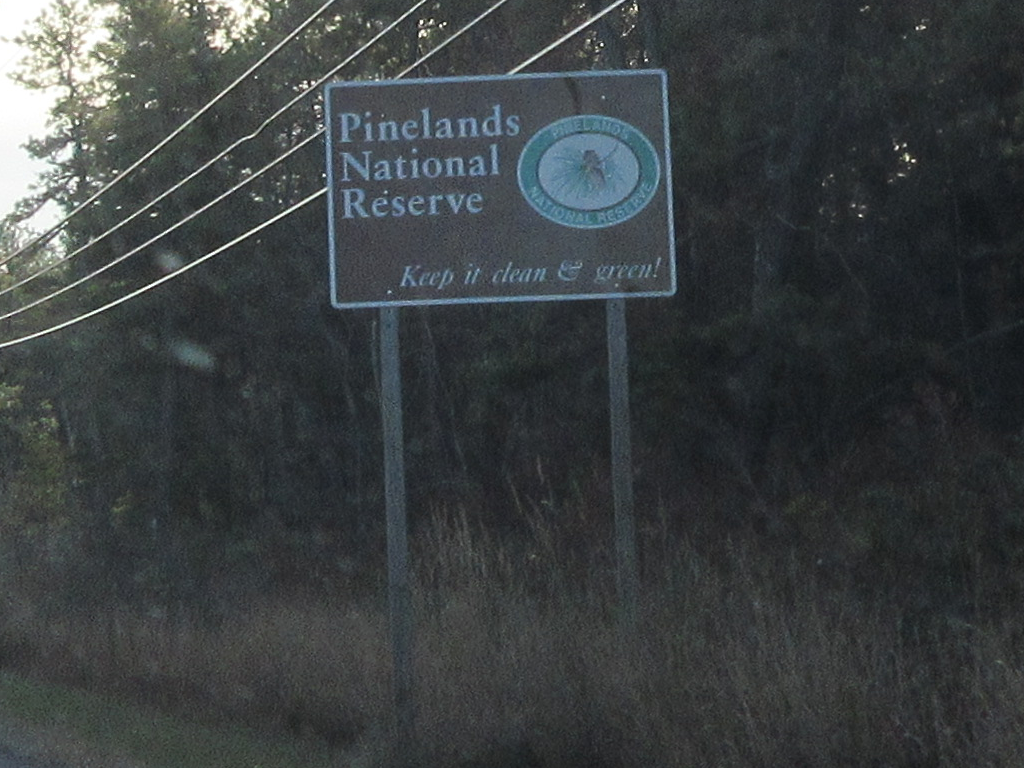 Almost home. (We live just outside the eastern edge.)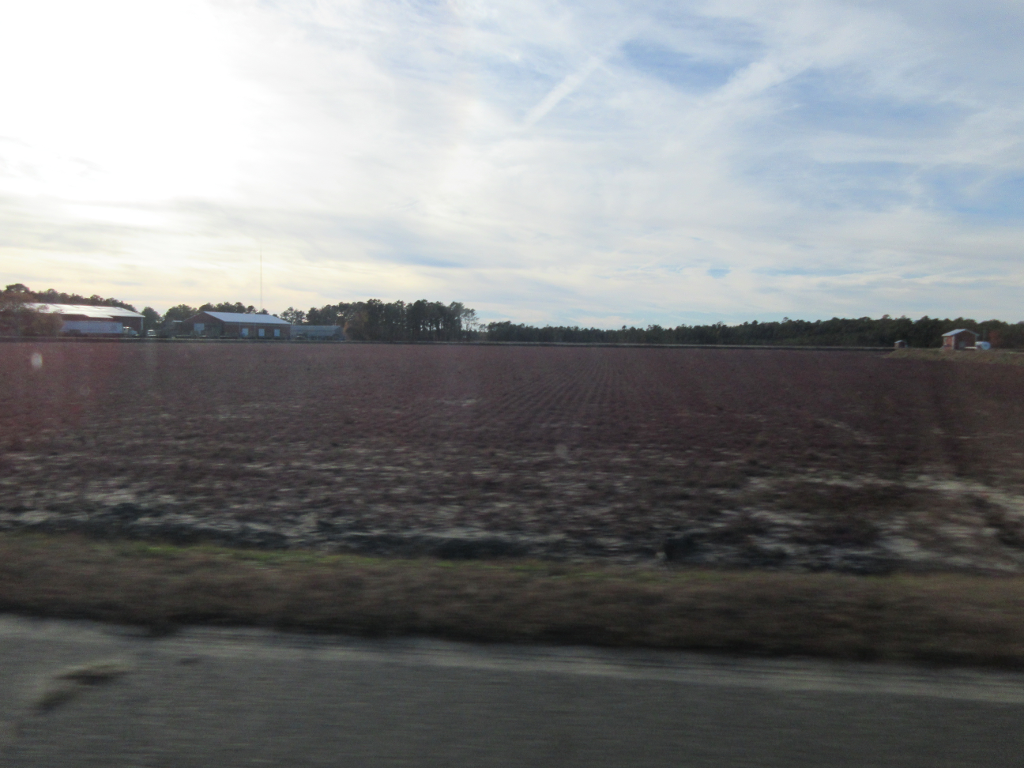 We did find some cranberry bogs visible from the road, but this area had poorer branding: Hogwallow.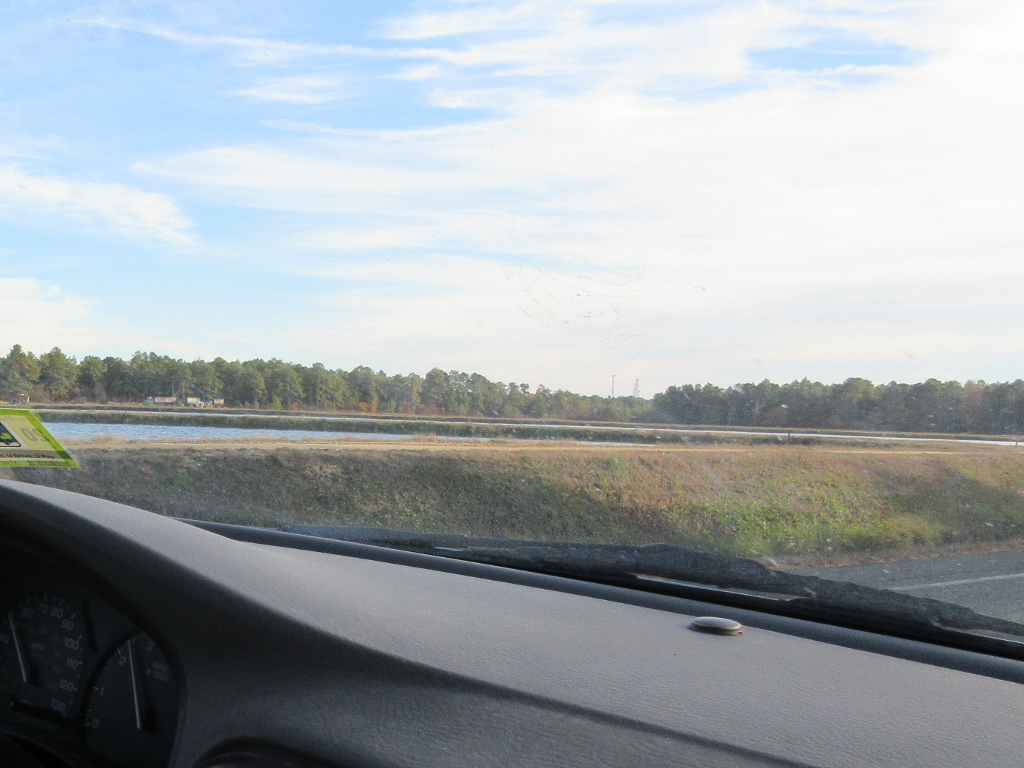 To harvest cranberries, you flood their bog.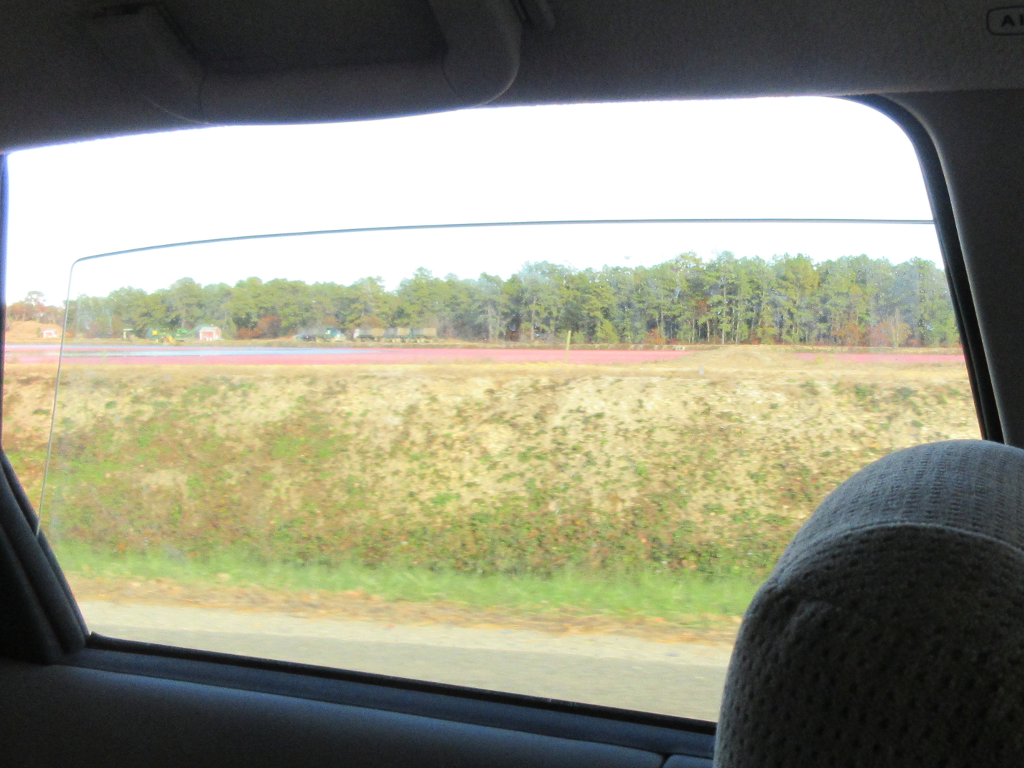 The berries float to the top.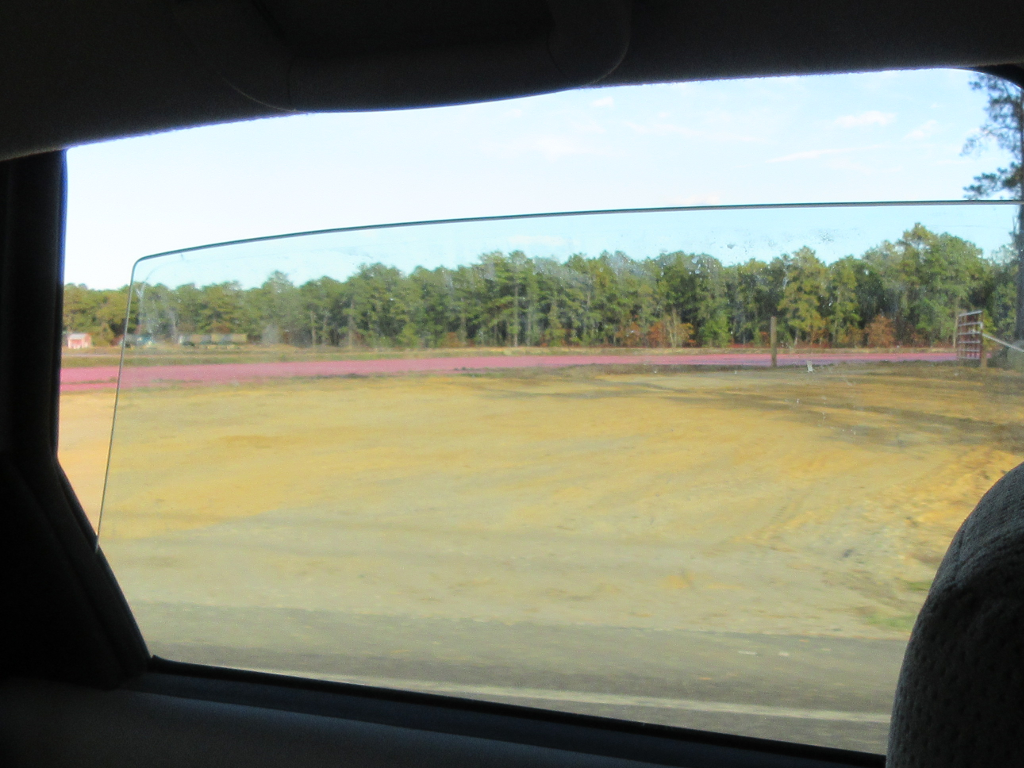 And then you put on your waders and skim them off. Warmer than seasonal, but I still wouldn't want to go wading today.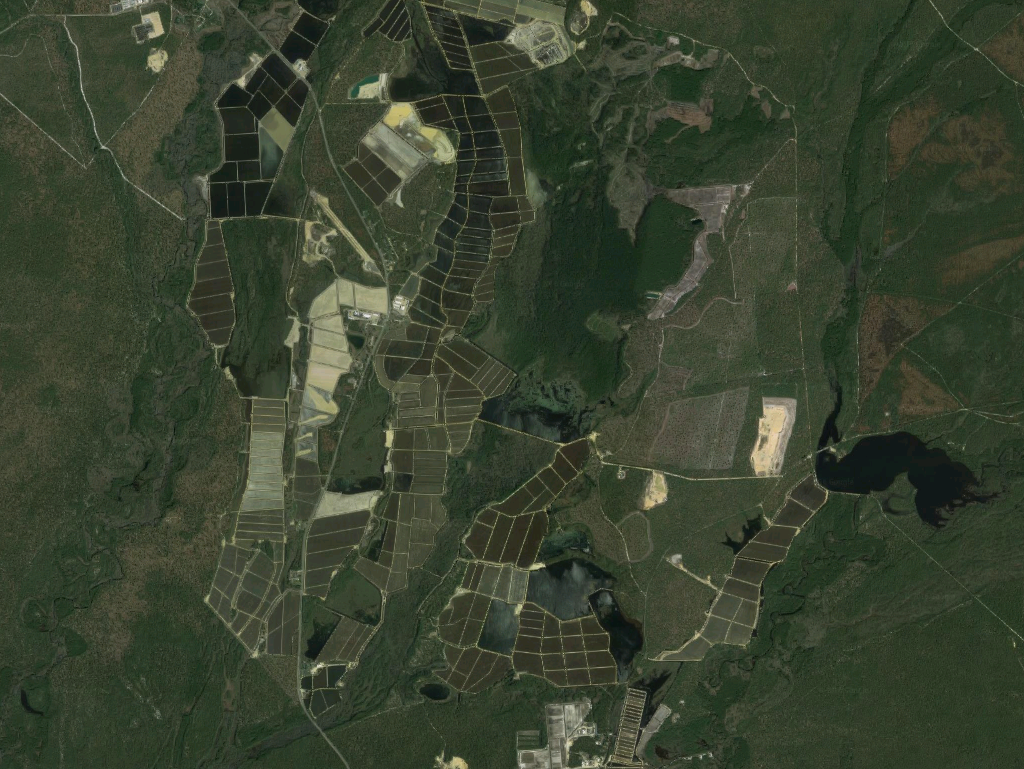 Cranberry bogs look about as weird from the air as Kansas round irrigation fields do, albeit less geometrically precise.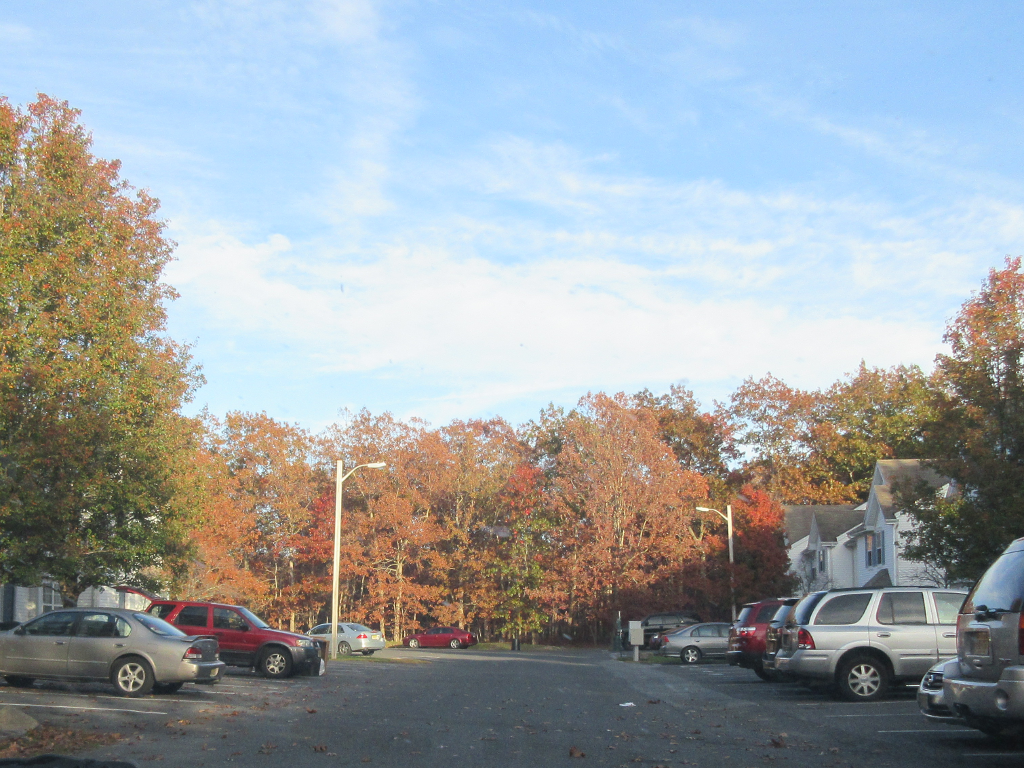 Home sweet home. We didn't really have to go far to see colorful leaves.