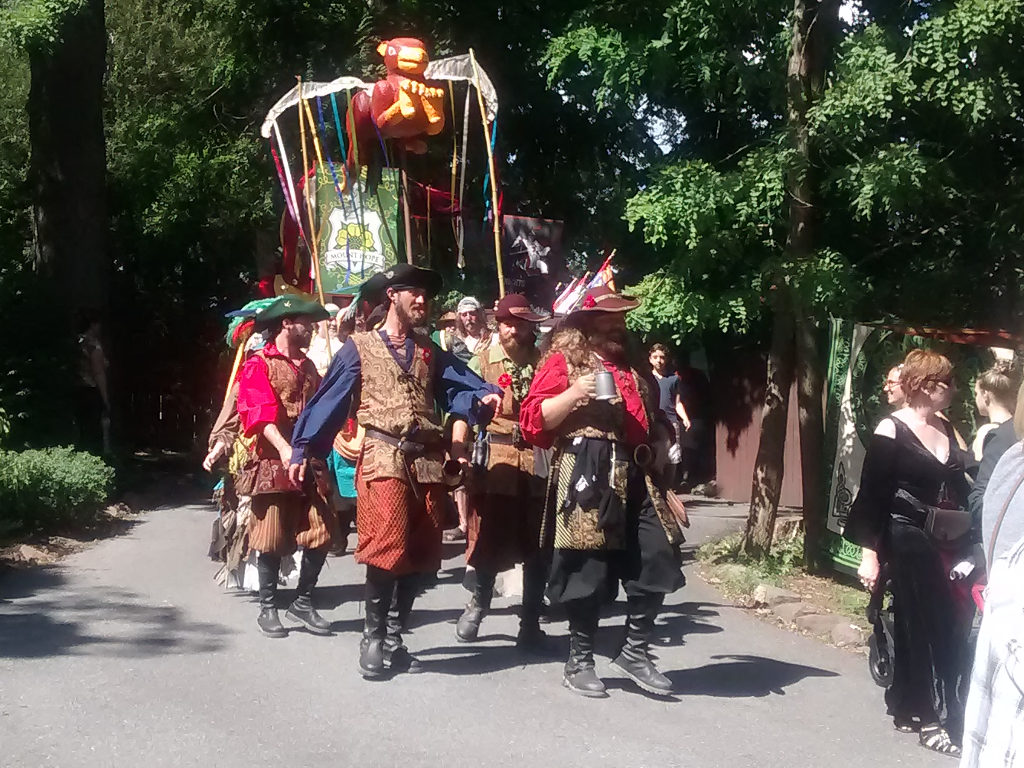 Last year, Carl's back was in no shape to hike all over a fairgrounds, so we missed the Pennsylvania Renaissance Festival - but I put it on the calendar for this year, and bought opening-weekend tickets (which are cheaper than other weekends). It's up in Lancaster County, somewhat over two hours away from us.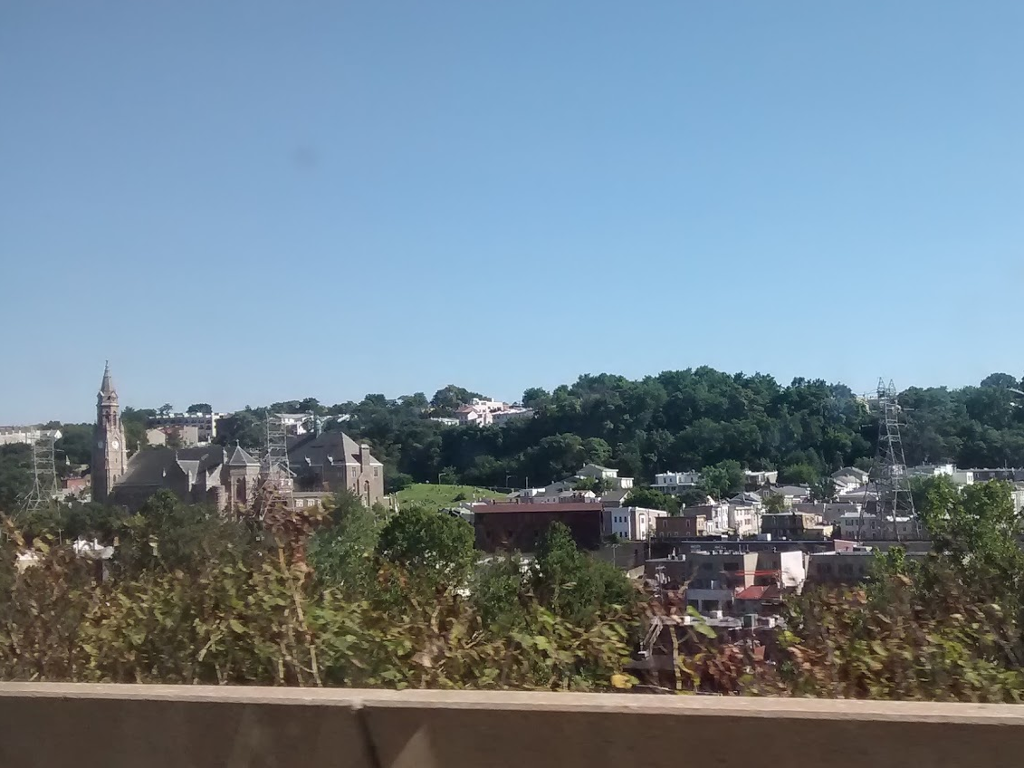 Nate wasn't thrilled with the idea, and loaded up his phone with videos so I had to keep telling him to look out the window at things. Here, we're across the Schuylkill from Manayunk.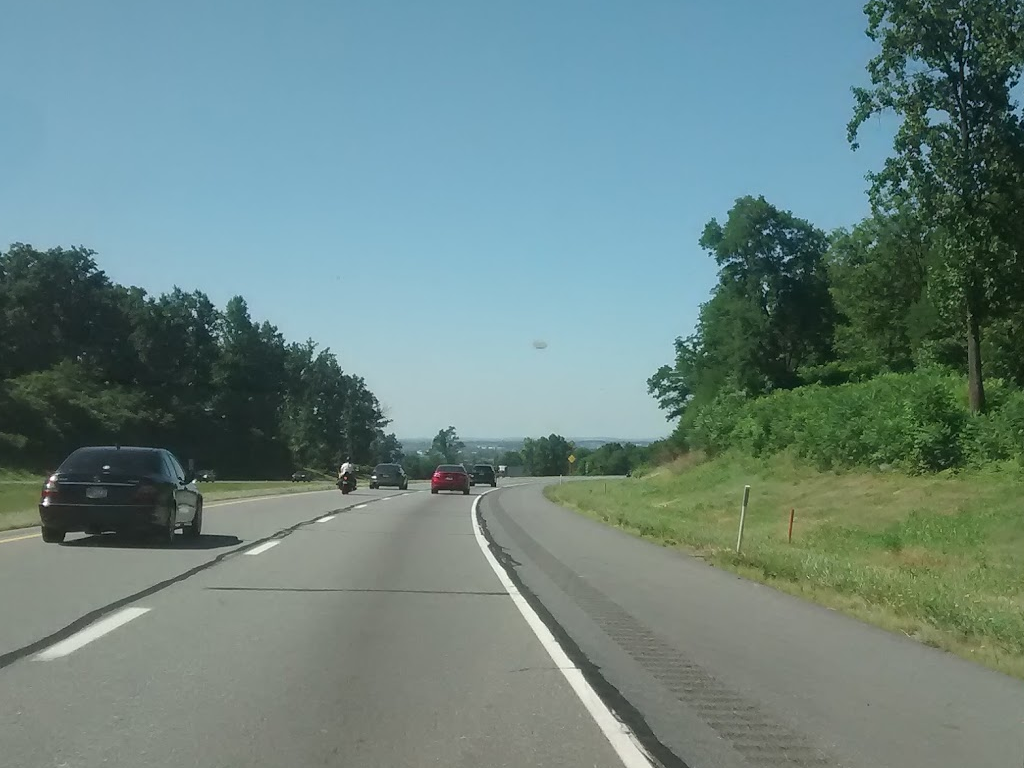 South Jersey is flat as Kansas, only with trees, but as soon as you get near the Delaware that changes. We didn't cross the Kittatinny Ridge, so weren't even really into the mountains, but it was definitely hilly.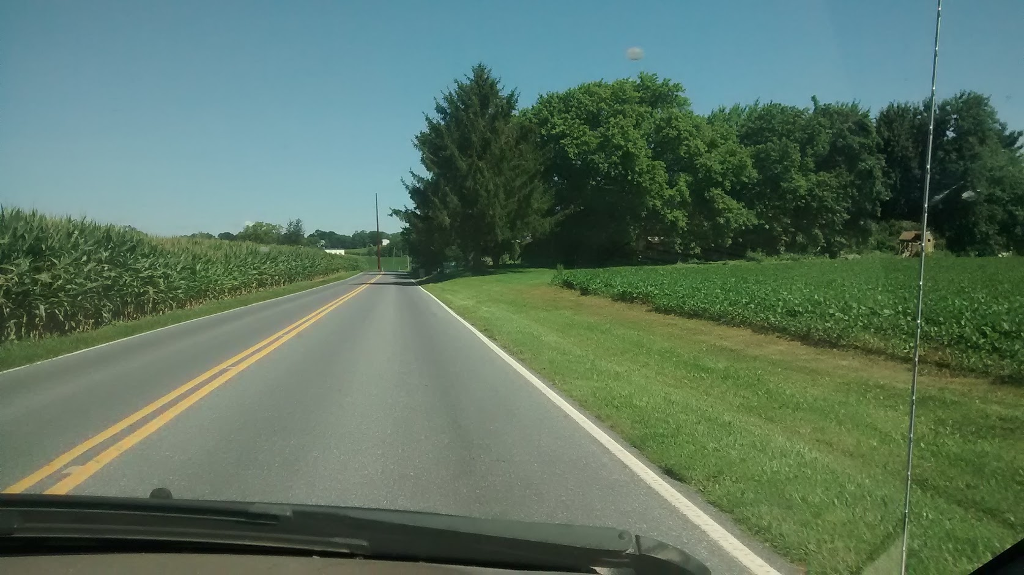 We jumped off the Penna Pike a little early, and drove through some of the farm country in Lancaster County. Corn and beans here, I think, and I missed getting a picture of what we later confirmed were tobacco fields. Apparently that's a somewhat controversial crop among the Amish.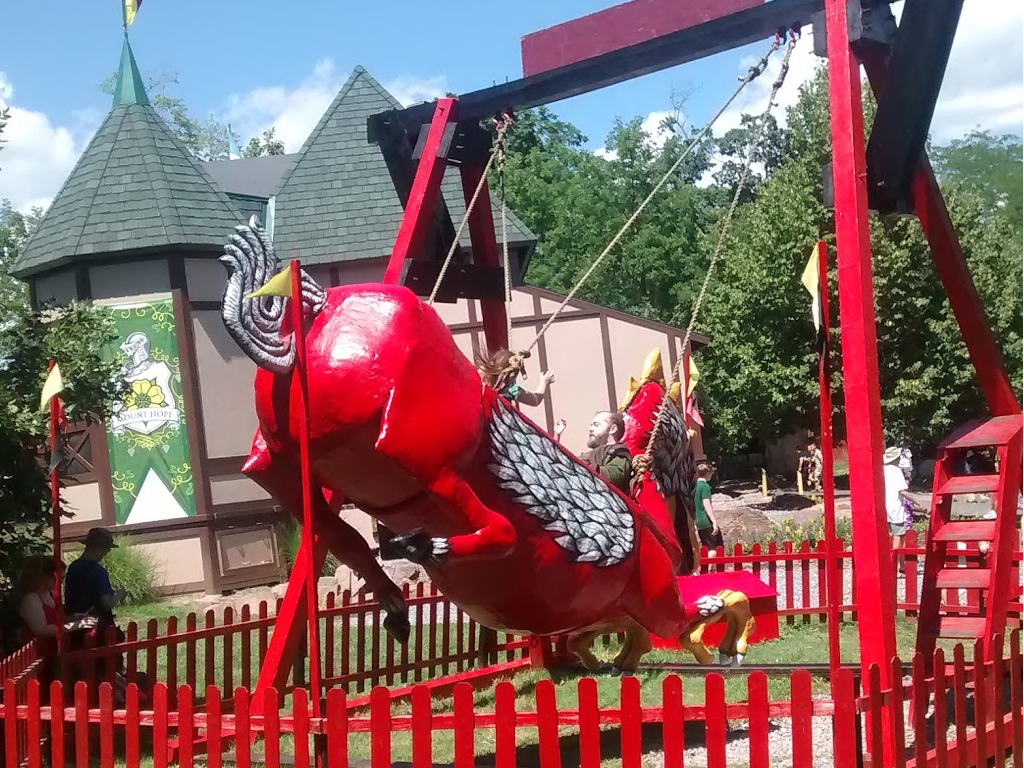 Usually the anatomical problem with hippogriffs is in the front legs, when someone tries to make bird hind legs work as a horse's front legs. Here, it looks like they tried to make a horse's front legs work as… a horse's hind legs. Or something.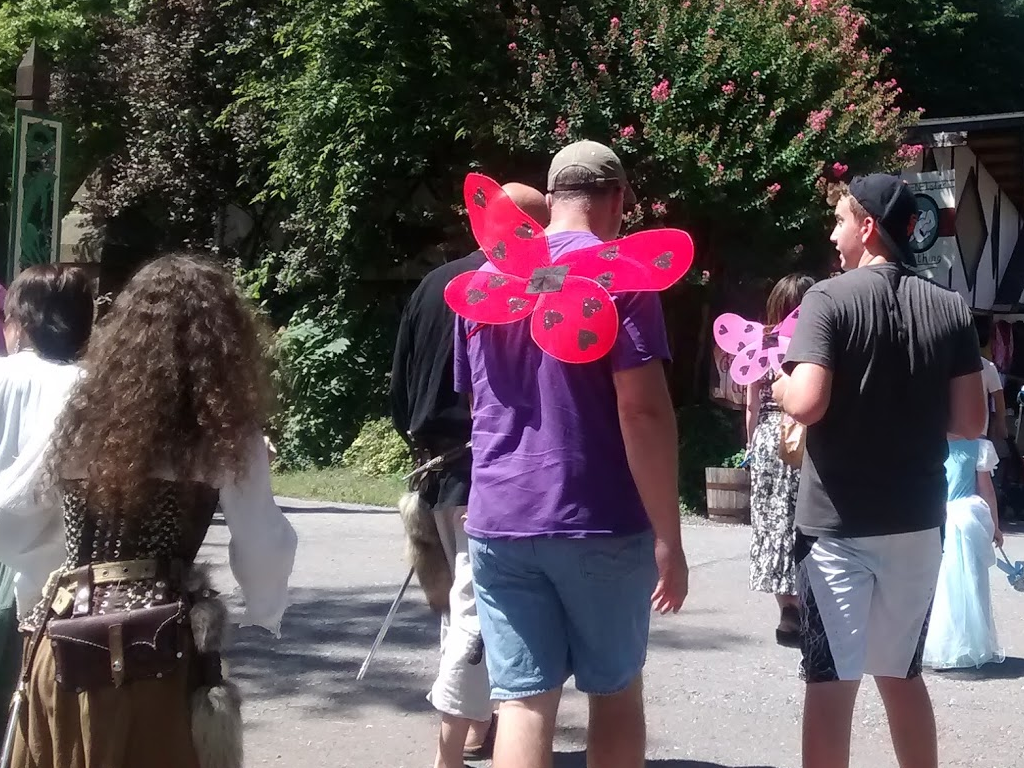 I deeply regret not asking this guy what the story was there. Because there has to be a story there.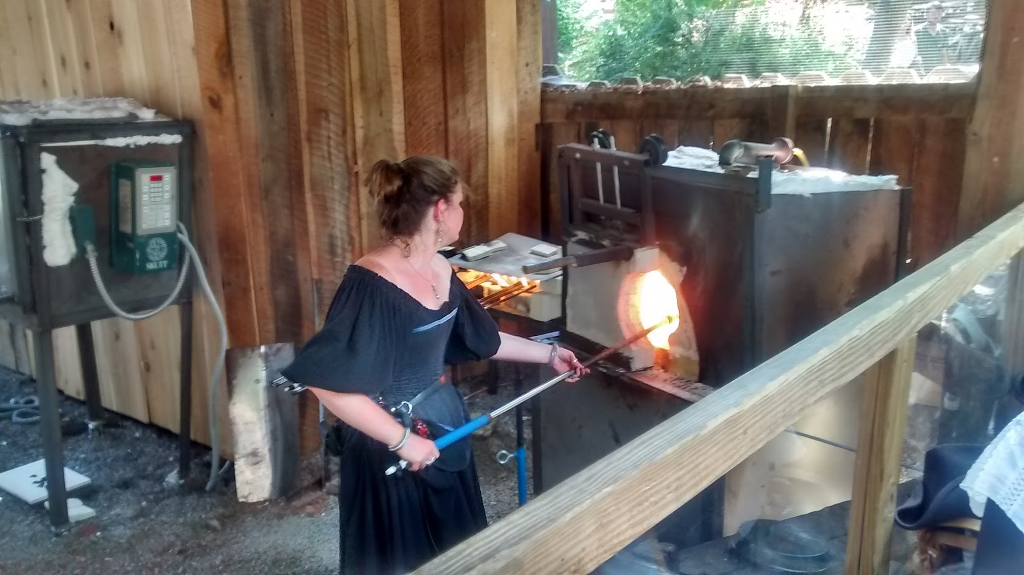 We watched a glassblowing demonstration, which once again prompted Carl to look into taking a class. WheatonArts is about 45 minutes away from us, and offers all kinds of classes including glassblowing.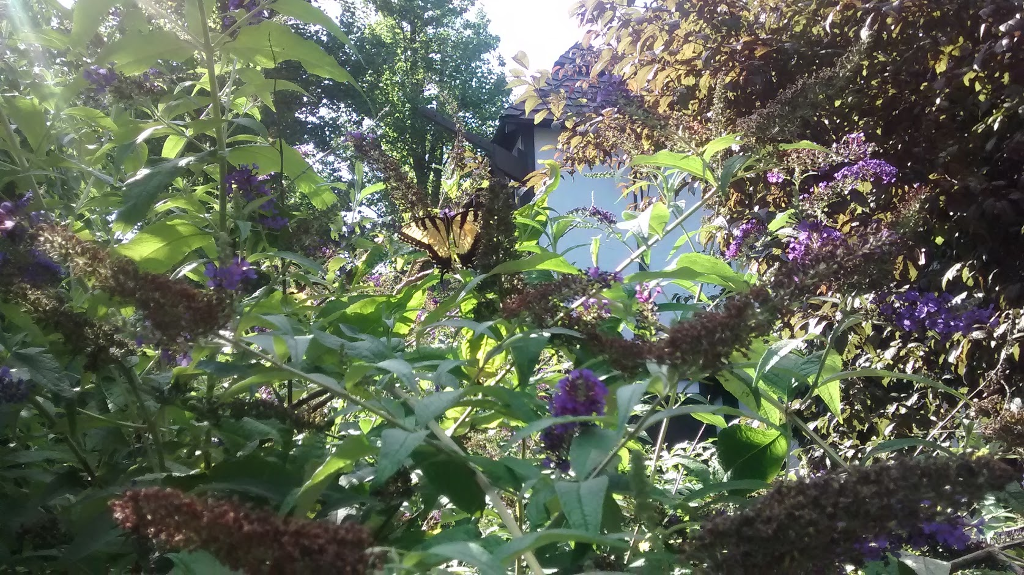 Like the KC faire, Penn is on a permanent property. It's heavily planted with flowers, including a lot of butterfly bushes. We regularly saw black swallowtails and tiger swallowtails, among others.
On our way out, we stopped in the estate gift shop (the faire grounds are part of Mount Hope Estate) and picked up some ciders and mead, and then headed out to find dinner. The Blue Bird Inn, a pretty major tourist stop, had a long wait, so we backtracked and hit a little roadside Pennsylvania Dutch diner. No pictures on that drive, since it was my turn to drive and Carl's phone was busy mapping our route, but at one point we came through a notch and got a beautiful view of a valley and the far mountains. That's prime foliage-viewing country in the fall, and I can see why.
We'll have to come back to the area - we were just a few miles from The Sweetest Place On Earth, though the factory itself was torn down a few years ago.
Despite his initial reluctance, Nate decided it was enough fun that he wants to come back next year - wearing garb. He doesn't remember the time he visted KCRF and the Newman faire in costume. Carl's probably still fits, but Nate's… not so much.