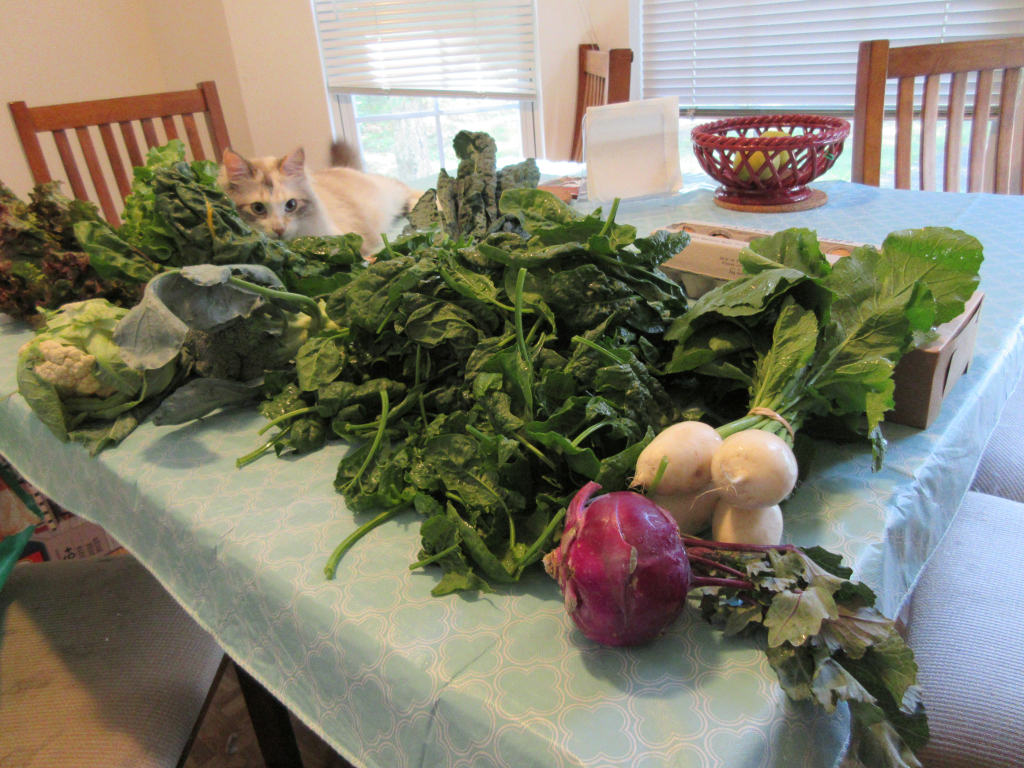 Red lettuce, butter lettuce, Swiss chard, Olivia, cauliflower, broccoli, dino kale, SO MUCH SPINACH, snap peas (behind the spinach), kohlrabi, turnips, plus the bonus blueberry kolaches and eggs from the farm co-op shop.
I foresee a freezer full of fatayar sabanegh (triangular Lebanese spinach pies) real soon now.
But not yet. Today we're going to the Manayunk Arts Festival.