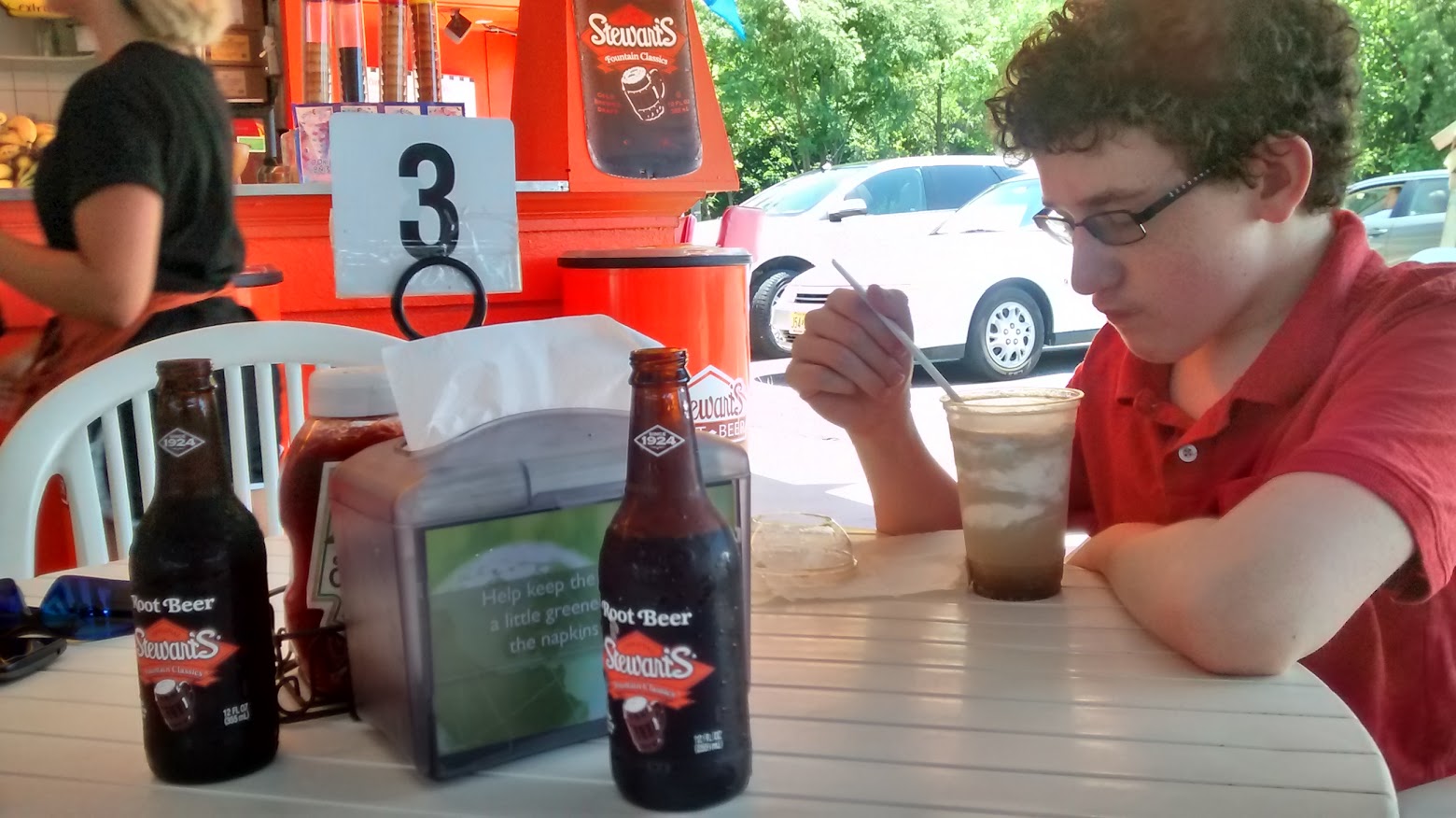 Carl decided for Father's Day lunch he wanted to go to Stewart's (since we don't have A&W's around here). We had driven by the one in Hammonton and noticed that it was open, so that's where we went.
We first checked to see if there was a closer one (Hammonton is about half an hour away), and were puzzled when it didn't come up on Google Maps. Turns out that's because it's not just a Stewart's, despite the violent orange exterior and decor. It's boarded up all winter, with the tent packed up in storage somewhere, but in the summer you can eat at the bar or in the tent or stay in your car and they'll bring you a little tray to hang on the window.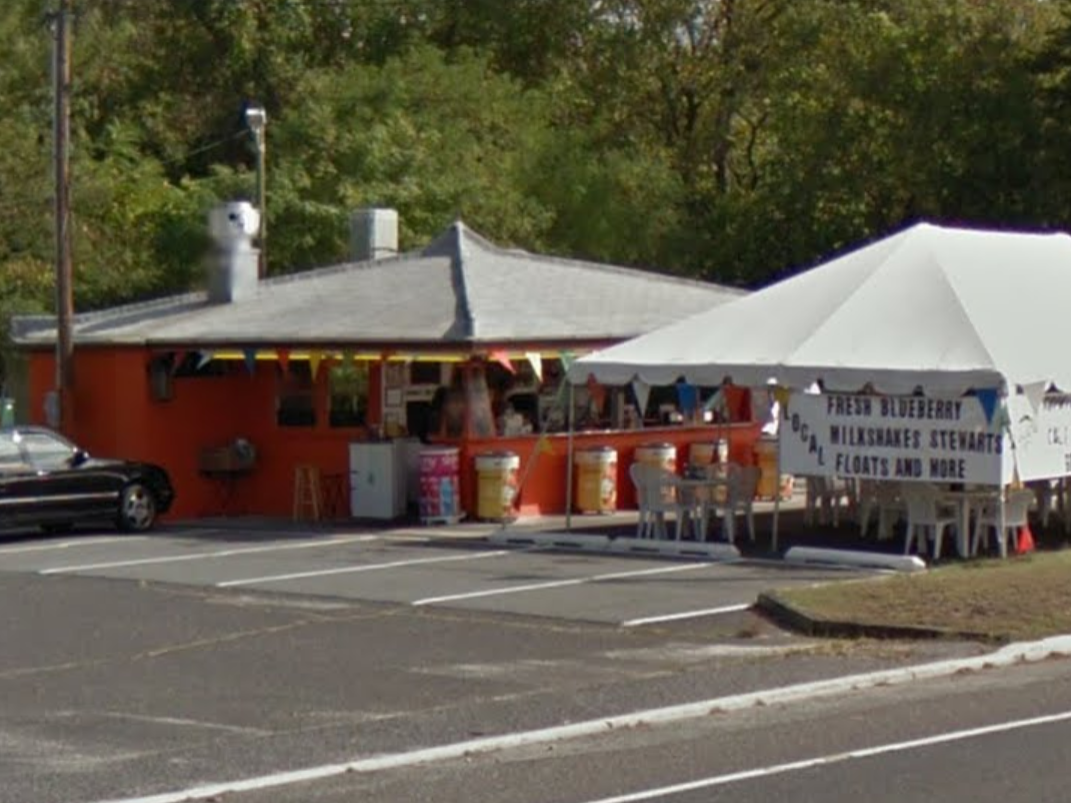 (Streetview picture - and yes, they did have blueberry shakes. Hammonton is serious about its blueberries.)
It's an ice cream place with a Greek diner menu, which means cheese steaks, burgers, gyros, shrimp baskets, pork roll sandwiches, you name it. It's on White Horse Pike, which parallels the newer Atlantic City Expressway - it's a four-lane highway lined with farm markets, antique stores, boat dealers, adult bookstores, and so forth. The prices around here (not just Sofia's) reflect that too: we eat out no more than twice a week, because a burger, cheese steak, chili dog, fries, onion rings, two root beers and a float ran us up over $50 after tip. That's probably the biggest cost-of-living difference we've seen, which is kind of a bummer because when you get into AC or Philly there are a lot of neat places to eat.